White House Office of Management and Budget Threatens Pittman-Robertson Funds
By J.R. Robbins Managing Editor, NRAhuntersrights.org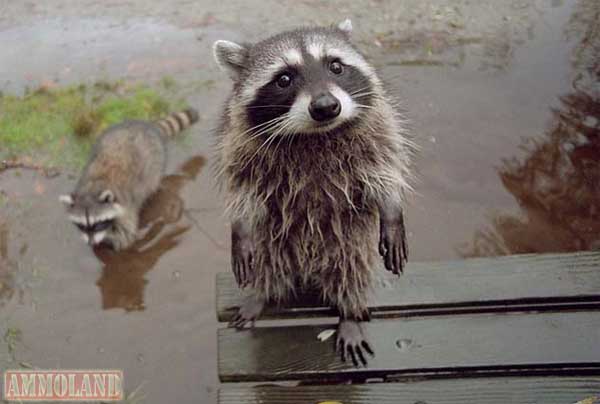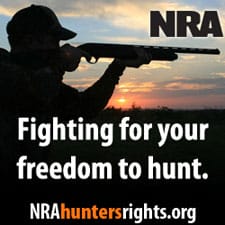 Fairfax, VA--(Ammoland.com)- Sportsmen nationwide should be aware of a recently released report from the White House Office of Management and Budget that itemizes $31 million in Pittman-Robertson funds to be "sequestered" from the U.S. budget.
Sequestration sets aside funding–effectively "freezing" it — until a debt is repaid.
The listing of the P-R funding (as well as $34 million of Dingell-Johnson funds that support sport fishing) is part of a huge package of across-the-board government budget reductions planned to take effect January 2, 2013, unless Congress can develop a plan to cut $1.2 trillion over the next decade.
This year is the 75th anniversary of the Pittman-Robertson Act, more formally known as the Federal Aid in Wildlife Restoration Act. As most hunters know, the act put an 11 percent excise tax on rifles, shotguns, ammunition and archery equipment that is distributed to the states for the purposes of habitat acquisition and improvement, reintroduction of declining species, wildlife research, hunter education, shooting range development and other conservation projects. (The tax on handguns is 10 percent.)
It is this funding and these projects that have brought back species such as whitetail deer, turkeys, wood ducks, antelope, bald eagles and Canada geese from dangerously low levels a century ago to the strong, sustainable populations we see today. Hunters' dollars are directly responsible for these and other conservation milestones.
Since 1937, hunters have contributed nearly $7 billion dollars through the Pittman-Robertson Act for the benefit of wildlife conservation. For any given project, P-R funding pays 75 percent of costs, and states must contribute at least 25 percent–most of which comes from hunting license fees.
Commenting on the damage posed by the loss of P-R and D-J funding, Jen Mock Schaeffer, Government Affairs Director of the Association of Fish and Wildlife Agencies (AFWA), indicated it could be wide-ranging.
She said, "For some state game and fish agencies, these funds are 40 to 60 percent or even more of their entire operating budget." She added that reductions could result in staff layoffs and halt or suspend projects such as boat ramp construction, habitat restoration and trout stocking. Programs like Archery in the Schools and the number of hunter education classes could be affected as well.

She said, "Everything from human capital can be affected to the actual conservation activities on the ground, and then the services provided to the constituents, to one degree or another. AFWA will be working with the Administration and Congress to try to resolve this issue so these funds will not be sequestered."
Ironically, any attempt to withhold this funding could actually result in a weakening of local economies if it drives the number of hunters down. Over the years, as P-R funding resulted in game numbers increasing and hunting opportunities improving, local economies nationwide benefited from the influx of sportsmen's spending. Hunters and anglers combined spent $90 billion on gear, trip-related expenses, license fees and other costs in 2011 alone, according to the recently released 2011 National Survey of Fishing, Hunting and Wildlife Associated Recreation. Hunters by themselves spent $34 billion.
The ultimate goal of sequestration is to help the economy– but cutting P-R and D-J funds will have the exact opposite effect because it will reduce spending by sportsmen.
In just one example of possible impacts on a state agency, West Virginia DNR Director Curtis Taylor told West Virginia Metro news that sequestration could mean a loss of $800,000 in funding for game management, research and restoration and fisheries programs. Public rifle ranges and campgrounds on public hunting areas would have to be closed, among other effects.
"They're talking about doing this for nine years," said Taylor. "At the end of nine years, we'll be lucky to keep the lights on."
AFWA, numerous state agencies and sportsman's groups like NRA are holding discussions and examining possible actions or ways to get these funds exempted from sequestration. The simple fact is that these are trust funds– voluntary excise taxes paid by gun owners, hunters and fishermen for a specific purpose, and they should not be sequestered.
The best answer, of course, is for Congress to take action on the deficit and head off sequestration altogether.
Commenting on the issue, NRA's Susan Recce, Director of Conservation, Wildlife and Natural Resources, said, "One thing is for sure, even if the Administration can freeze money it can't eliminate funds from the account. The funds will still be held in trust for the states. The funds are real, not a ledger account and cannot be used for any other purpose than what is set out in the P-R and D-J Acts."
About:
For the most up-to-date information about your hunting rights there's just one source: www.NRAhuntersrights.org.