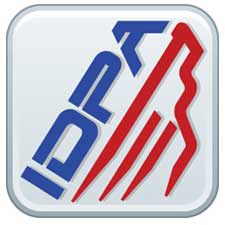 SPRINGFIELD, Mass. –-(Ammoland.com)- Super Brush, makers of Swab-its brand firearms cleaning swabs for every job, announced that they will be a sponsor of the 2012 Georgia State IDPA Championship taking place October 27 at the South River Gun Club in Covington, Georgia.
Hosted by the Greater Atlanta Defensive Pistol Association, the Georgia State IDPA Championship is one of the most popular state championship events in the sport of defensive shooting. As part of their sponsorship Swab-its will supply all 250 competitors in the sold-out match with free samples of both Swab-its brand Bore-tips and Gun-tips.
"The Georgia State IDPA Championship is extremely popular having sold out months ago. The popularity of this match is due to the excellent staff, challenging course of fire and, of course, the strong support of more than 25 industry sponsors, including Swab-its. We appreciate Swab-its' support for our state championship as well as the shooting sports as a whole," said Rhett Cretchfield.

"Swab-its is proud to sponsor the Georgia State IDPA Championship and recognizes the important role that competitions like this one play in the overall shooting community. Competitive shooters put a great deal of wear and tear on their firearms and know better than anyone the importance of maintaining their equipment, which is why we're proud to supply each shooter with free samples of our innovative cleaning products," said Cathy Desorcy, product manager for Swab-its.

Designed to be lint-free and reusable, foam Bore-tips from Swab-its provide the ultimate in barrel bore cleaning with their tight bore-fitting 360-degree cleaning surface, delivering improved barrel cleaning and maximum lubrication. Bore-tips are available in a six-piece pack in .357cal/9mm, .22cal, .243cal, or .30cal, and in a five-piece pack for either .40cal or .45cal.
Gun-tips from Swab-its are lint-free, reusable foam swabs that offer gun owners superior firearms detailing versatility. Used in conjunction with Bore-tips as part of a regular firearms cleaning and lubricating regimen, the Gun-tips swab kits give hunters, sportsmen, and gunsmiths the ability to protect and preserve their firearms like never before. Gun-tips come in a variety of shapes, sizes and lengths to ensure cleaning and lubricating of all parts of the firearm, while leaving no residue of lint commonly found in other cleaning devices.
With Swab-its, you Clean It Like You Mean It.
For more information on the International Defensive Pistol Association and the Georgia State IDPA Championship, visit www.IDPA.com. For more information on the complete line of Swab-its lint free, reusable gun cleaning swabs, visit www.swab-its.com.
Swab-its products are available at your local firearms dealer, or from one of these online retailers, Brownells, Dillon Precision, Graf & Sons, MidwayUSA or direct from Swab-its.