Kathy Jackson and Doug Ritter Join Paul.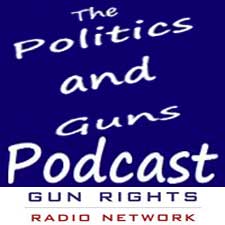 USA –-(Ammoland.com)- Episode 63 of the Politics and Guns Podcast has been released.
In this episode Paul interviews Kathy Jackson, firearms trainer and author of The Cornered Cat: A Woman's Guide to Concealed Carry, and Doug Ritter founder of Knife Rights and the man behind equipped.org.
Kathy's interview will challenge your thinking on the popular "Women are naturally more talented than men at shooting" and Doug discusses the gains that Knife Rights is making in getting reciprocity laws for knives passed in several states as well as what is happening with the lawsuit against Cyrus Vance Jr., the Manhattan District Attorney.
The direct download link is http://traffic.libsyn.com/politicsandguns/Episode_63.mp3
The webpage posting is http://politicsandguns.com/?p=297
On episode 64 which will be released on Wednesday, Raquel talks about the 1st amendment and Ken Kowalski of the Rimfire Podcast Joins Toby and Paul on the guns and gear segment to talk about some of his favorite military firearms
The Politics and Guns Podcast is a weekly show on the Gun Rights Radio Network that focuses on the news and events that surround the 2nd Amendment and our basic liberties as well as offering guns and gear reviews. Visit: the Politics & Guns Podcast at www.politicsandguns.com