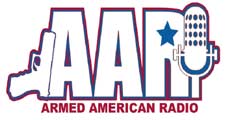 Atlanta GA –-(Ammoland.com)- Mark Walters and AAR welcome Georgia Carry.org (GCO) attorney, John Monroe this Sunday 10-21-2012 from 8p-11p ET, 5p-8p PT.
Having lost its 'church carry' case, Georgia continues to ban the carrying of firearms in churches.
GCO is now seeking to have the SCOTUS reverse the lower court's decision thereby allowing carry in places of worship. If successful, the ruling will be felt nationwide.
Syndicated since September, 2009 Armed American Radio continues to expand across the United States as one of the fastest growing radio shows in the nation. For more information and available sponsorship opportunities, please contact Mark Walters at [email protected]
For up to the minute show information in real time including guest lineups, please visit www.facebook.com/ armedamericanradio For information on the United States Concealed Carry Association, please visit www.facebook.com/uscca
Mark Walters
Host
Armed American Radio Network www.armedamericanradio.com
[email protected]
386-AAR-Mark (386)-227-6275
Armed American Radio is syndicated on the Salem Radio Network. For media kit information, please visit www.srnonline.com/talk/talk-walters.shtml
About:
Armed American Radio is the most free-thinking, politically incorrect radio station in the U.S.A. We discuss liberty, self-defense, weapons, family, friends, and life. Visit: www.Armedamericanradio.org