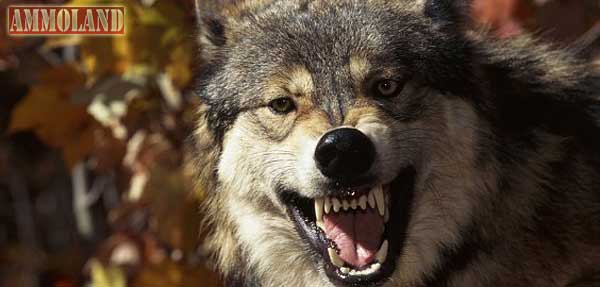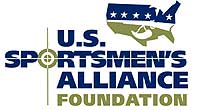 Columbus, OH –-(Ammoland.com)- Today, the U.S. Sportsmen's Alliance Foundation along with Safari Club International, the Wisconsin Bear Hunters Association, and the United Sportsmen of Wisconsin filed a motion to intervene in a Wisconsin lawsuit seeking to stop the use of dogs in the state's wolf hunt.
The lawsuit, filed by a coalition of Wisconsin humane societies and several individuals against the Wisconsin Department of Natural Resources (WDNR), claims that the use of dogs to hunt wolves violates the state's animal cruelty law despite the fact that the animal cruelty law clearly states it does not apply to hunting.
The lawsuit also claims that the WDNR should have enacted strict rules on using dogs to pursue wolves. These unnecessary restrictions would make it nearly impossible to effectively hunt wolves with dogs.
"Manipulating the state's animal cruelty statutes to ban or restrict hunting would set a dangerous precedent for all hunting in Wisconsin," said Jeremy Rine, U.S. Sportsmen's Alliance Foundation in-house counsel. "The Court needs to hear from sportsmen who hunt with dogs and not just the anti-hunting organizations who oppose it. We're asking the Court to give sportsmen a voice in this important case that threatens the rights of all Wisconsin hunters."
On August 31st, Judge Peter C. Anderson granted a request by the anti-hunting organizations to temporarily ban hunting with dogs. Judge Anderson has also ruled against a motion from the WDNR to dismiss the case.
"This lawsuit seeks to force the WDNR to enact restrictions on hunting wolves with dogs that are not based on science, go against the wolf hunting law passed by the legislature, and that would essentially stop sportsmen from using dogs in the hunt," said Al Lobner, Wisconsin Bear Hunters Association president. "Intervening in this case is an important step to make sure our hunting rights are protected."
The Court is expected to rule on whether or not USSAF and its partners can intervene in the case within the next couple of weeks.
About:The U.S. Sportsmen's Alliance is a national association of sportsmen and sportsmen's organizations that protects the rights of hunters, anglers and trappers in the courts, legislatures, at the ballot, in Congress and through public education programs. Visit www.ussportsmen.org.