Wisconsin Department of Natural Resources Outdoor Report summary for October 18, 2012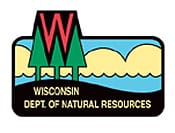 MADISON, WI –-(Ammoland.com)- With few exceptions, the curtain has come down on the fall foliage fashion show with recent winds, followed this week with much needed rain across much of the state, benefitting the many dry ponds and marshes, but still enough to significantly raise lake and river levels.
Flocks of geese fill the skies and ducks, drive by cooler weather are also winging their way south as the fall harvest continues. Weather and water fowl hunting conditions look good, and goose hunters across the state are reporting excellent hunting.
In Horicon Marsh, according to the most recent United States Fish and Wildlife Service bird count, approximately 20,000 geese in the marsh and upwards of 18,000 ducks in the area. Also in Horicon Marsh, Sandhill Cranes continue to flock up before their migration south and can be seen in large groups in roadside croplands.
Waterfowl hunters, including those in Kenosha and Racine counties, have been greeted by a very good number of ducks so far this season.
Reports are similar elsewhere, including Grant County, where waterfowl hunters reported seeing larger groups of wood ducks with many harvesting their daily limit. A few flocks of mallards have been seen through-out the pools. The rain and cloudy weather in the next few days should be more favorable to duck hunters.
The leaf drop improved conditions for grouse hunters, and the fall crop harvest is bringing deer out. Hunters are reporting bucks are starting to respond to calls, scents, rattling.
Conditions are good for fall mushrooms, which are sprouting in many areas and may be an added forage food for deer, squirrels and even humans.
Anglers, including those in Barron County and the Upper Chippewa basin are experiencing musky and walleye success, but to the east in Brown County musky fishing has been spotty.
In Fond du Lac County, the perch bite, which has been strong since July, has finally stopped on the southern end of Lake Winnebago. Across the state in Eau Claire County anglers have been catching daily bag limits (10) of jumbo perch on Lake Altoona.
Crappies are biting better than ever on the Wolf River in Waupaca County up and down stream of New London.
Last weekend's rain brought water levels up in Manitowoc and Kewaunee Counties, which pushed of salmon and trout on the Lake Michigan tributaries.
Saturday is the opening of several popular hunting seasons including rabbit, pheasant, and raccoon. Pheasant and rabbit seasons open at noon, while raccoon hunting opens at midnight.