An inside waistband design that offers customization.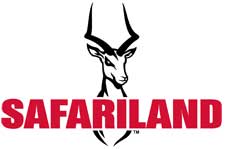 ONTARIO, California –-(Ammoland.com)- Safariland LLC announced today that it has released the Bianchi Model 100T Professional Tuckable inside-the-waistband holster.
Developed as the next evolution to the popular 100 Professional model, this holster adds a new twist: it features a unique C-clip that wraps around the belt for minimal visibility and enables it to be worn with a tucked-in shirt.
"In all our designs we continually look for ways to improve upon the status quo and we've done just that with this holster." stated James Dawson, Category Director for the Bianchi brand.

"Since the location of inside-the-waistband models often varies with the user, we've designed the model 100T clip to be substantially more personalized, allowing the wearer to wear it at his or her optimum carry location."
The Model 100 features a patent pending C-clip design that has an adjustable cant for a customized draw. The three-way adjustability feature of the Bianchi C-clip design ensures a proper firing grip is obtained where ever the holster is worn. Additional features include a suede- lined exterior to provide a non-slip material next to the body and a high-cut rear of the holster so it rides comfortably against the torso, eliminating discomfort often associated with sharp edges of the gun digging into the torso.
Constructed of premium high grade, full grain leather in a lustrous plain tan finish, the Model 100T fits a wide variety of semiautomatic firearms including Glocks, Rugers and S&W models and is available for 1.5" belt widths.
Model MSRP 100T Professional Tuckable $64.00 For more information about Bianchi holsters and other premium duty gear products, please visit www.safariland.com/dutygear or www.bianchi-intl.com.
About Safariland
Safariland, LLC is a premier global provider of trusted, innovative, high-quality law enforcement and security products for the public safety, military and outdoor/personal protection markets. Offering many of the world's most recognizable names in these markets, principal brands include ABA  , Second Chance , Safariland , Bianchi and Break Free . Forensics brands include Identicator and NIK  . Safariland's mission, Together, We Save Lives, is inherent in the life-saving products it delivers. Safariland, LLC is a privately held company with headquarters in Jacksonville, FL. For more information about Safariland and its brands, please visit www.safariland.com