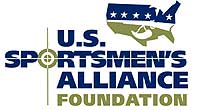 Columbus, OH –-(Ammoland.com)- With pheasant hunting seasons open across the Midwest, you could be wondering how everyone is doing on the hunt. South Dakota's well-known pheasant season is open, and Iowa's pheasant season opened October 27. The results in both locations thus far are reportedly mixed.
A long, dry summer resulted in an early harvest of corn and soybean crops in South Dakota. Across the border in Iowa, the record drought of the summer resulted in no—or few—crops in fields. Those crop fields are sites where pheasants often seek refuge. With pheasants taking refuge in other less accessible areas, hunters had to work for birds if they could find them at all.
"Hunter numbers seemed to be down in central South Dakota," said Region 2 Game Manager Nathan Baker. "Hunter success was about 1.5 birds per hunter…." The South Dakota limit is three birds per hunter per day and obviously not everyone got a limit.
In Iowa, the state's northwest corner yielded more birds to plentiful hunters, but in the state's southeast corner the birds were nearly absent.
"We had more hunters out than in recent years, but bird numbers did not meet expectations," said Bill Ohde, southeast Iowa district supervisor for the DNR. Other reports from southeast Iowa hunters found a slight improvement in some counties but closer to Missouri there were fewer birds.
Pheasant hunting seasons pump many dollars into local economies in both states and across the Midwest. Iowa's pheasant season continues through Jan. 10, 2013. South Dakota's pheasant hunting season ends on Jan. 6, 2013.
More details on pheasant hunting in South Dakota are at: https://gfp.sd.gov/hunting/docs/HuntHB-supplement.pdf
2012 South Dakota Hunting Hand Book Supplement
About:The U.S. Sportsmen's Alliance is a national association of sportsmen and sportsmen's organizations that protects the rights of hunters, anglers and trappers in the courts, legislatures, at the ballot, in Congress and through public education programs. Visit www.ussportsmen.org.