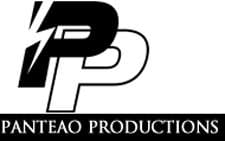 Columbia, SC –-(Ammoland.com)- Panteao Productions introduces the latest DVD title from Dean Caputo: Building a Carbine. Look at the market today and there are countless versions of the AR15 style carbine.
You can even order the components to build your own customized version. Dean Caputo, a law enforcement officer and factory armorer instructor for the AR15/M4 platform, reviews the history of the AR15 style carbine, shows the progression of the carbine's development, and then shows the viewer how to build three different versions, each with its own attributes and features.
Dean also reviews accessories for your carbine and how to incorporate them into your customization or complete build. If you are in the market for a carbine or want to build your own, this is the video for you.
The DVD will begin shipping in in December and will be available online by December 1st for Panteao subscribers.  Pre-Orders are being accepted now on the Panteao Productions website.
Building a Carbine
Product Page URL: http://tiny.cc/pidiow
About Panteao Productions
Panteao Productions is a video production company that produces instructional videos from the top firearms instructors in the world. For more information about Panteao, visit www.panteaoproductions.com. You can follow Panteao on Twitter and find us on Facebook.