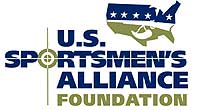 Columbus, OH –-(Ammoland.com)- While regular schools that teach reading and writing may not be fun for some students, the series of schools underway in Arizona might be worth your time to attend—and will definitely be fun.
These schools —mentored workshops that teach hunting, fishing, trapping and shooting activities— are being held almost every weekend in November and December. Topics covered include deer hunting and waterfowl tactics plus classes on hunting javelinas and wild turkeys.
Many of these camps/classes are also open to people wishing to learn more about wildlife biology, ecology and their habits, target shooting, archery, wildlife viewing, camping, camaraderie and more. If you are interested, just contact the camp host and let them know. The camps are open to kids and adults wanting to learn about these many outdoor areas. There are special youth and women deer camps scheduled.
Many of these events, and the equipment used at them, were made possible through a grant from the Shikar Safari Club International Foundation.
Additional details are at: https://www.azgfd.gov/h_f/MentoredHuntingCamps.shtml
About:The U.S. Sportsmen's Alliance is a national association of sportsmen and sportsmen's organizations that protects the rights of hunters, anglers and trappers in the courts, legislatures, at the ballot, in Congress and through public education programs. Visit www.ussportsmen.org.