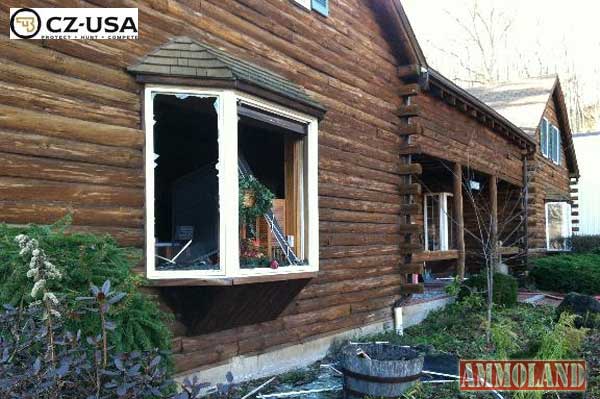 Norwich, NY –-(Ammoland.com)- The Dan Wesson Firearms plant in Norwich, NY was significantly damaged by a fire on Wednesday, November 14.
All employees successfully evacuated the building and one employee is reported to have suffered burns not requiring hospitalization.
The fire is believed to have started in the basement and is speculated to have been electrical in nature. While the fire was primarily contained to the assembly department, the entire facility experienced significant water and smoke damage.
The facility is expected to remain closed through the end of 2012. Updates will be posted to www.cz-usa.com.
Dan Wesson Firearms' parent company, CZ-USA in Kansas City, will be handling customer inquiries during the closure, but as our subject matter experts will be involved in getting the facility back up and running, we do ask for patience and understanding over the next few months. Dan Wesson parts and warranty claims will experience delays during this period. Orders placed through CZ-USA for new firearms have not been lost or cancelled and will ship as soon as possible when production resumes.
Thank you for your understanding.