By NASCAR Great: Tony Stewart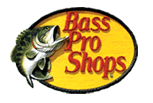 Springfield, MO –-(Ammoland.com)- Most hunters quit hunting after the peak of the rut because they think they no longer have a chance for a big buck.
What they don't know is bucks still seek ready-to-breed does for weeks after the peak rut. Does that weren't bred during the peak will come into estrus about a month later and bucks will be looking for them.
During the post rut, focus on food because that's where the does will be. Dominant bucks are extremely wary and often nocturnal so get in your stand an hour before first light. In the afternoon, stay in your stand until the last second of shooting hours.
Remember that post rut bucks will be jumpy, very cautious and alert to every smell and sound, but they aren't invincible.
NASCAR driver Tony Stewart is an avid outdoorsman: For more tips, log onto basspro.com and click on the OutdoorSite Library