On This Weeks American Trigger Sports Network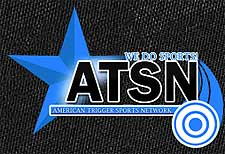 Ventura, CA – -(Ammoland.com)- This week on the Trigger Sports Network, James B. Towle, Host of American Trigger Sports Network TV and the Trigger Sports TV crew cover the Diamond Classic at the Greater Houston Gun Club in Houston, TX.
Towle is accompanied by Co-Host, Lorie Fowler. They discuss various targets, stations and an amazing 250 foot tower – the highlight of this event!
Lorie's husband, Bobby Fowler, Jr., defends his championship, coming in as this year's runner-up and winner of the 28 gauge competition.
Watch along with other Top Guns including Zach Kienbaum-HOA, Gebben Miles-3rd, Brad Kidd, Jr.-Prelim champoin, Ed Arrighi, and many more who participated in this challenging shoot. Targets were set by Tim Miles, from Coyote Springs in AZ and the event was sponsored by Hinz Jewelers.
Diamond Classic Sporting Clays Tournament
Greater Houston Gun Club, Houston, Texas
Pursuit Channel (DirecTV 604 PRST/ Dish /Network 240 HUNT)
Exclusive Shooting Destination Night-Friday Night!
Showtimes
Wednesdays
Thursdays
Fridays-Shooting Destination Night

6:00pm PST
1:00am EST/ 9:00pm EST
Exclusive Shooting Destination Night
Friday November 23rd! (6 PM PST/ 9 PM EST)
Click here to see recent video: www.atsn.tv
James B. Towle
Host
American Trigger Sports Network
www.atsn.tv
About:
ATSN was born from the already popular Radio series, "Trigger Sports Radio" which was broadcast nationwide, and hosted by James B. Towle. James wanted to bring the world of Trigger Sports to a whole new level by introducing video clips and LIVE coverage from shooting events on the Trigger Sports LIVE! weekly show. ATSN is set to be the leader in your trigger sports news, and now we are broadcasting around the world! Visit: www.atsn.tv