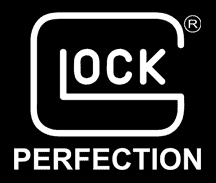 SMYRNA, Ga. –-(Ammoland.com)-  This was the first time in the competition's history that a GLOCK boasted the lowest elapsed time over the eight stages of the course of fire.
Using his GLOCK 17, 24-year-old Eusebio shot approximately 200 rounds in less than 79 seconds, at multiple steel targets ranging from 10 to 35 yards. The GLOCK, modified by Zev Technologies of California, had a C-More electro-optic sight, 3-port compensator and an aggressively textured grip coating of silicon carbide.
"Regardless of the modifications, it's still a GLOCK," commented Eusebio. "Flawless. This was my fourth championship win, the first time that's been done by anyone."
KC currently holds several world records in the Steel Challenge Shooting Association (SCSA), including the fastest time on Smoke And Hope, 1.69 seconds to draw and hit five individual steel targets.
"We definitely set the bar high at this match. I shot record-breaking scores of 2.55 seconds on the Pendulum stage and 2.27 seconds on 5 To Go, and came out on top in four of the eight stages during the match. I also averaged 1.80 seconds on the Smoke and Hope stage. Heads were turning, some said it couldn't be done, but I had confidence in my ability and my GLOCK," continued Eusebio.
The event also marked the first time Team GLOCK shooters Tori Nonaka and Michelle Viscusi competed as a team. They turned in solid performances with Nonaka shooting in the adult category in Iron sight, Limited and Open for the first time in her career. Viscusi stepped to the line with her Production GLOCK and had a solid effort for her first World SCSA event.
The Steel Challenge was created in the early 1980s in Southern California, as a new and exciting addition to combat or practical shooting matches. The originators, Mike Dalton and Mike Fitchman wanted an exciting alternative to paper targets and came up with the all steel format. It has grown in popularity to where thousands compete yearly across the country. The match awards the fastest time, but accuracy is also critical.
About GLOCK, Inc.
The GLOCK GROUP is a leading global manufacturer of pistols and accessories. GLOCK's superior engineering has produced a pistol with only 34 parts and a rugged polymer-frame, providing industry-leading reliability shot after shot. GLOCK is renowned for its pistols which are safe, featuring three safeties; simple, offering a low number of components to provide reliability; and fast, with no encumbering parts to slow the speed to fire. This combination makes GLOCK pistols the first choice among consumers and law enforcement, with 65% of agencies within the United States choosing to carry GLOCK. Austrian-engineered, the group has manufacturing facilities in the United States and Austria. Based in Smyrna, Ga., GLOCK, Inc. is an advocate for our nation's law enforcement and military personnel, as well as all citizens' Second Amendment right to bear arms. For more information, please visit www.glock.com.