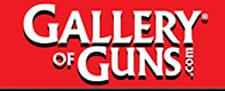 PRESCOTT, ARIZONA –-(Ammoland.com)- The first month of Neilsen Ratings received by the Sportsman Channel showed Davidson's Gallery of Guns TV was the top-rated show for the entire network.
According to Nielsen's data, the show was seen by over 661,000 viewers in households with 2+ people. Of these viewers, 510,000 were males over 18 with almost a quarter million viewers being males between 25-54 years of age.
The one-of-a-kind show, produced with Intermedia Outdoors, is designed to educate consumers on the unique features and benefits of select firearms from Davidson's vendors.
According to Bob Hunnicutt, producer with Intermedia Outdoors, "Everywhere we went I told people that GoGTV was the number 1 show, and everywhere that was greeted with amazement. Not because people thought it wasn't a good show, but because they assumed no pure gun show could outrate the hunting shows."

"It is our aim to produce a show that is entertaining as well as informative to a wide audience, regardless of what firearm type of interest brings them to our program or what their current level of firearms knowledge may be. We think we found the right balance in 2012.", said Bryan Tucker, CEO, Davidson's.
Gallery of Guns TV can be seen nationwide during primetime on The Sportsman Channel's "Lock and Load Mondays", immediately following Guns & Ammo TV, at 8:30pm and 11:30pm, Eastern time. An encore showing airs on Thursdays at 3:00pm Eastern.
Founded in 1932 Davidson's, Inc. has grown into one of the nation's top firearms wholesalers.
Davidson's unique website, GalleryofGuns.com, allows consumers instant access to tens of
thousands of firearms in Davidson's huge inventory. All gun purchases are backed up by
Davidson's exclusive GuaranteeD® Lifetime Replacement Program. Using the Gun Genie™,
visitors to GalleryofGuns.com can enjoy the most easy and convenient method to search, find,
and buy the firearm they are looking for.