Places 2nd In CDP Division For Third Match.
SHACKLESFORD, VA –-(Ammoland.com)- The 2012 IDPA Triple Crown, held in Oxford, NC November 10th through 11th, 2012, consisted of three matches spread over one and a half days.
Gary Byerly of Team International Training, Inc. (ITI) won the CDP Division for the first two matches and placed 2nd in the CDP Division for the third match. The IDPA Triple Crown consisted of 24 total stages, including eight shot in low-light.
"A strong mental game was key to success here at the 2012 IDPA Triple Crown," remarked Byerly. "This was my first match with my new CDP 1911 from Durning Defense Customs. It performed flawlessly right out of the box. Having equipment that works for you instead of against you allows you to focus on your performance. The companies that support Team ITI produce equipment that is proven to perform and I'm happy to add Durning Defense to that list."G4S Team ITI Gary Byerly

Byerly continued, "Thanks to all the staff who worked long hours to make this match happen and to all the competitors who attended. A special thanks to FranK Glover for hosting the third major event at his facility this year."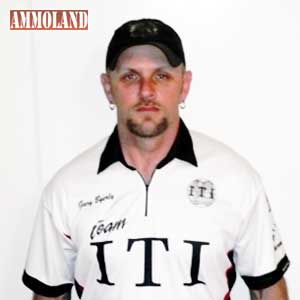 Team ITI would like to thank some their sponsors for their support during the 2012 competitive season: 5.11 Tactical VA Beach, Virginia, Atlanta Arms and Ammo, Dan Burwell Gunsmithing, FrogLube, G2 Gemini, Laura Burgess Marketing and Rudy Project USA.
Byerly's performance at the 2012 IDPA Triple Crown marks the final match for Team ITI's 2012 competitive season.
"Follow Team ITI on Facebook: www.facebook.com/TeamITI
Watch videos of ITI on YouTube: www.youtube.com/wwwitiwsicom
About G4S International Training, Inc.
G4S International Training Incorporated (G4S ITI) is a subsidiary of G4S Government Solutions. Founded in 1989; G4S ITI is committed to providing benchmark security training programs emphasizing professionalism, quality, customer service and a fair price. G4S ITI conducts both mobile and fixed site training in security assistance and security service programs for the U.S. Government, U.S. military, corporate America, and now private citizens. For more information on G4S ITI or any of their courses, log on to www.g4siti.com.
About Gary Byerly
Gary Byerly has been competing in IDPA matches for the past nine years and USPSA and 3-Gun matches for six years. He is an IDPA ESP and SSP Master, as well as a six-time IDPA State Champion. Byerly is a Master in Production and holds an "A" Classification in Open, Limited, Limited 10 and Single Stack in USPSA. Byerly is also a four time Area class winner and a one-time Area Champion.