Industry association bestows award at annual meeting in Orlando, Fla.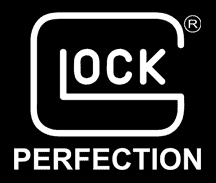 SMYRNA, Ga. –-(Ammoland.com)- Today GLOCK, Inc. announced that the National Association of Sporting Goods Wholesalers (NASGW) presented the company with the "Excellence in Firearms Manufacturing" award at the 39th Annual Meeting and Expo, held at the World Center Marriott Resort in Orlando, Fla., on Nov. 6, 2012.
This marks the first time GLOCK has been presented this particular award.
The NASGW Awards are distributed annually to the industry-leading optics, accessory, ammunition and firearms manufacturers who best demonstrate a commitment to two-step distribution and who provide "outstanding value and service."
"GLOCK is proud to be recognized for its attention to detail and commitment to excellence in manufacturing," commented Josh Dorsey, GLOCK Vice President. "This award is a testament to our hard work and dedication to delivering our best, every day. We are in great company among the other award winners in the optics, accessories and ammunition categories."
The criterion for judging was divided into four key components which include:
Distribution Policy – Manufacturer's distribution policy and support of the two-step distribution
Marketing, Promotion and Sales – Knowledgeable, dependable, sales representation and participation in distributor sales training programs
Logistics and Operations – Promptness of delivery, accuracy, fill rate, effective customer support, adherence to UPC requirements, effective and efficient returns policy and documentation
NASGW & Industry Support – Exhibits at the annual Expo with key principals in attendance, offers exclusive program for members and is prepared with pricing and new product introductions, supports and contributes to industry programs and causes
"These companies, including GLOCK, represent quality products and services to our members for many years and have been strong supporters of wholesale distribution," said Jack Baumler, NASGW's Chairman of the Board.
About GLOCK, Inc.
The GLOCK GROUP is a leading global manufacturer of pistols and accessories. GLOCK's superior engineering has produced a pistol with only 34 parts and a rugged polymer-frame, providing industry-leading reliability shot after shot. GLOCK is renowned for its pistols which are safe, featuring three safeties; simple, offering a low number of components to provide reliability; and fast, with no encumbering parts to slow the speed to fire. This combination makes GLOCK pistols the first choice among consumers and law enforcement, with 65% of agencies within the United States choosing to carry GLOCK. Austrian-engineered, the group has manufacturing facilities in the United States and Austria. Based in Smyrna, Ga., GLOCK, Inc. is an advocate for our nation's law enforcement and military personnel, as well as all citizens' Second Amendment right to bear arms. For more information, please visit www.glock.com.