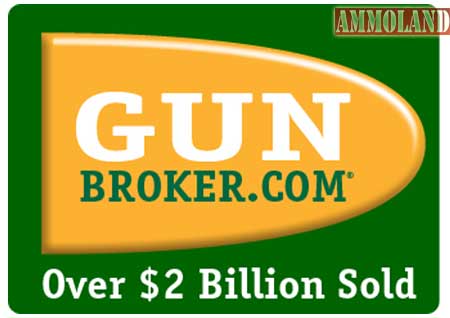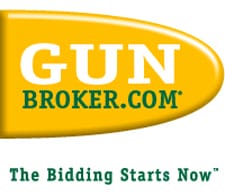 KENNESAW, Ga. –-(Ammoland.com)- GunBroker.com, the world's largest Internet auction site for firearms and accessories, today announced it reached $2 billion in cumulative merchandise sales on Nov. 10, 2012.
A testament to the company's popularity among loyal users and casual visitors alike, the site first reached $1 billion in sales 10 years after launch, rapidly growing to $2 billion in less than three years after achieving the 10-digit threshold.
"This is an incredible day for the entire GunBroker.com team," says Steve Urvan, CEO of GunBroker.com. "Doubling sales in less than three years to reach the $2 billion mark is an incredible accomplishment and one that we are extremely proud of. We have made significant enhancements to the site over the past couple of years that are proving to be a catalyst for continued success."
The popular auction site has steadily grown by more 265,000 new users per year the last several years, cementing its position as the 646th largest U.S. website according to Quantcast (Nov. 10, 2012) and the third largest 'Shopping and Classifieds – Auctions' site, behind eBay and eBay Motors, on Hitwise's rankings.
"The e-commerce industry continues to see considerable growth and reaching this milestone in such a short period of time reassures us that we have the right systems in place to be a major player in the space," added Urvan.
An increasingly significant force in the marketing of firearms and related hunting and shooting sports equipment, GunBroker.com was named SHOT Business Company of the Year at the 2011 SHOT Show and was recently named the Official Internet Auction Site of the National Shooting Sports Foundation, USA Shooting and the USA Shooting Team Foundation.
About GunBroker.com
GunBroker.com is the world's largest gun auction website. Launched in 1999, GunBroker.com is an informative, secure and safe way to buy and sell firearms, ammunition and hunting/shooting gear online. GunBroker.com promotes responsible ownership of guns and firearms. Aside from merchandise bearing its logo, GunBroker.com sells none of the items listed on its website. Third-party sellers list items on the site and Federal and state laws govern the sale of firearms and other restricted items. Ownership policies and regulations are followed using licensed firearms dealers as transfer agents.