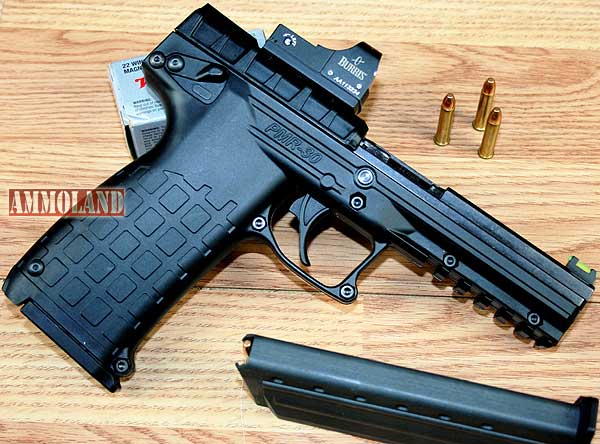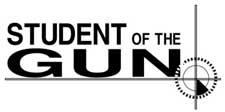 LUVERNE, AL –-(Ammoland.com)- "When we aired the episode featuring the Kel-Tec PMR-30 we were deluged with comments from viewers. Everybody wants one of those guns." said Paul Markel, host and producer of Student of the Gun TV.

"We are excited to announce that we are partnering with our sponsor Kel-Tec Firearms to give away an early Christmas present to one of our lucky viewers."
Student of the Gun and Kel-Tec are pleased to announce their Christmas Gun Giveaway. To be entered please go to www.studentofthegun.com and sign up for the SOTG Newsletter on the home page. On December 21, 2012 a lucky winner will be chosen for our list of active subscribers. Two others will be chosen to receive exclusive SOTG gifts.
The 2nd and 3rd Place winners will receive their choice of either the Black Rifle Boot Camp DVD or the upcoming Armed Living/Concealed Carry DVD. The results will be immediately posted on the SOTG Facebook page. www.facebook.com/pages/Student-of-the-Gun/
The Kel-Tec Christmas package will include one PMR-30 pistol chambered in .22 Winchester Magnum Rimfire, an optical mount to attach a mini-red dot to the gun (winner's choice) a Kel-Tec hat and shirt, and their new CL-43 handheld light. The winner must be a legal resident of the United States, 21 years of age, and eligible to own a firearm. All state and local laws apply.
StudentoftheGun.com is your 24/7 source for all manner of gun related topics. SOTG offers education and entertainment through on-demand video material, online articles, books, DVD's and live-training events. Student of the Gun; a beginner once, a student for life. www.studentofthegun.com www.keltecweapons.com
Paul Markel c 2012
Follow Paul Markel at Student of the Gun.com .