Eliminates Common Problem of Trigger Slap on MAC Style Weapons.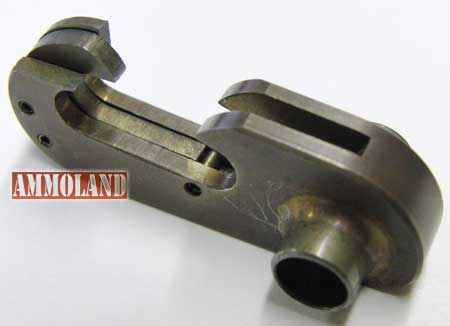 COMER, GA –-(Ammoland.com)- MasterPiece Arms, manufacturers of the MPA MAC Line of semi-auto submachine pistols and carbines, is pleased to announce a new hammer design with disconnect for all MasterPiece Arms weapons.
The new hammer design, featuring a spring-loaded disconnect, comes years after MPA began R&D for a better hammer design for all their weapons.
The new design that will be shipping on all new MPA weapons starting January 2013 completely eliminates trigger slap, providing a smooth and comfortable firing experience.
Trigger slap has been a design characteristic on MAC type weapons since the "closed bolt" function became the requirement back in the 1990's.
Until today, this was an accepted, albeit not desired, feature of this weapon type. The new MPA hammer with disconnect completely eliminates this undesirable characteristic permanently.MasterPiece Arms Hammer Disconnect
The new hammer with disconnect will also be available for existing 9mm, 5.7×28 and .45 ACP MPA models. The new hammer will simply swap out with the existing hammer. This innovation will also work on all Cobray & Leinad weapons. Installation instructions will be available on www.masterpiecearms.com to complete the exchange. The hammer with disconnect replacement kit will MSRP at $39.99.
About MasterPiece Arms:
MasterPiece Arms, main offices located in Carrollton GA and manufacturing in Comer, GA, combines quality engineering and state-of-the-art manufacturing to design and produce firearms, such as the re-innovated MAC Defender Series. MasterPiece Arms uses high accuracy CNC machining, turning, laser cutting and bending in its manufacturing process controlled by their ISO9002/TS16949 Registered Quality System.
MPA engineers, tests and re-tests our weapons to provide customers with one of the most enjoyable guns available. With versatile uses such as protection, hunting, tactical or novelty interests, MPA products are one of a kind and backed by a lifetime warranty for original owners. Learn more MasterPiece Arms products at www.masterpiecearms.com, or call 866.803.0000.
MasterPiece Arms is on Facebook at www.facebook.com/MasterPieceArms