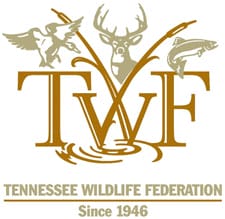 Tennessee –-(Ammoland.com)- The new issue of Tennessee Out-of-Doors, the official publication of the Tennessee Wildlife Federation, hit mailboxes this week and we wanted to share the electronic version with you.
In this issue, you'll read about the results of the new wild hog control strategy and the David and Goliath story of the fight for the Obion River bottoms.
There's the inspiring story of an inner-city Scholastic Clay Target Program team in Memphis, and of a young man in Giles County who single-handedly established a Hunters for the Hungry presence to help address a critical need in his community.
Read the gripping tale of one supporter's snakebite experience, a piece on bringing back the woods to Tennessee, and much more!
Click on the cover image below to read the whole issue, and let us know what you think! Your ideas for future issues are always welcome. Thanks again for your support.
Since 1946, the Tennessee Wildlife Federation has championed the conservation, sound management and enjoyment of Tennessee's wildlife and natural resources for current and future generations through stewardship, advocacy and education. Visit our website by clicking here.