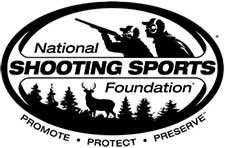 NEWTOWN, Conn –-(Ammoland.com)- By a unanimous vote, the New Mexico State Game Commission passed a mentored youth hunting measure that will allow a youngster to give hunting a try with a licensed adult before completing the state's hunter education course.
New Mexico is the 34th state to approve Families Afield legislation designed to lower barriers to youth hunting.
"We applaud the leadership of the New Mexico Department of Game and Fish for taking this huge step to preserve our hunting heritage," said Melissa Schilling, director of recruitment and retention for the National Shooting Sports Foundation, the trade association for the firearms, ammunition, hunting and shooting sports industry. "Families Afield youth hunting initiatives are safe, and these early and exciting hunting experiences mean individuals are likely to remain active hunters as they get older."
NSSF established the nationwide Families Afield effort in cooperation with the U.S. Sportsmen's Alliance and the National Wild Turkey Federation. With assistance from the National Rifle Association and the Congressional Sportsmen's Foundation, Families Afield initiatives have resulted in more than 800,000 apprentice hunting licenses purchased since the program's inception in 2004 and an increase in youth enrolling in hunter education classes.
New Mexico's provision means that new hunters under the age of 18 using a mentored hunting license are allowed to hunt under the supervision of a legally licensed adult hunter. The youth hunter must still complete the full hunter education course before becoming a fully licensed hunter and hunting without supervision.
"With their vote, the State Game Commission affirmed the desire to implement a program that will immediately enable children to have a positive experience when given the chance to hunt with a mentor," said Jim Lane, director of the New Mexico Department of Game and Fish. "I am extremely excited about what this means for the future of hunting in New Mexico and proud of my staff for working with our hunter education instructors to build a program that will ultimately form the next generation of safe and responsible hunters."
Learn more about Families Afield at http://www.familiesafield.org/.
About NSSF
The National Shooting Sports Foundation is the trade association for the firearms industry. Its mission is to promote, protect and preserve hunting and the shooting sports. Formed in 1961, NSSF has a membership of more than 7,000 manufacturers, distributors, firearms retailers, shooting ranges, sportsmen's organizations and publishers. For more information, log on to www.nssf.org.