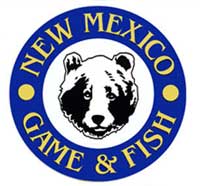 SANTA FE, NM –-(Ammoland.com)- A total of 19 youth pheasant permits for Saturday's hunt on the Seven Rivers Wildlife Management Area near Artesia will be available Wednesday through the Department of Game and Fish website.
The permits are available first-come, first-served for an $8 application fee. The sale begins at 10 a.m.
These permits were not issued during the public draw for PHE-0-002. Youth hunters will need a Game-hunting license and proof of passing a Hunter Education class.
To be eligible, youth hunters must be younger than 18 on the opening day of the hunt.
Purchasing a hunting or fishing license using the Department's online system requires the purchaser to have a Customer Identification Number account.
The Department website is www.wildlife.state.nm.us. Successful youth hunters should pick up their permits at the Department's Roswell office by 5 p.m. Friday, Nov. 30. The phone number for the Roswell office is (575) 624-6135.