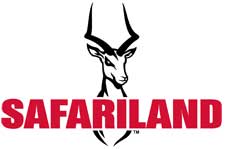 BERRYVILLE, Ark. –-(Ammoland.com)- Join or renew your membership in the International Defensive Pistol Association (IDPA) during the months of December and January and you'll receive a special 50% Holsters.com discount card from Safariland, according to an announcement by IDPA officials and representatives from Safariland.
The Safariland IDPA Membership Promotion runs from December 1, 2012 thru January 31, 2013. New and renewing IDPA members will receive a one-time-use discount card for use on Holsters.com. The Holsters.com card is good for the purchase of gear with a retail value totaling up to a maximum of $1,000 before the 50% discount is applied – allowing IDPA members to save up to $500 in new Safariland, Bianchi, Break-Free and KleenBore products.
"We are thrilled to offer our new and renewing IDPA members this special promotion from Safariland. As one of the best known holster and shooting accessory brands in the industry, Safariland has been an ardent supporter of the shooting sports and we are proud to work with them to further expand IDPA's growth," said Joyce Wilson, executive director of IDPA.

"IDPA continues to set the standard in quality matches and continued growth while promoting the shooting sports. We are pleased to help out the new and renewing members with this program. They will see that we offer a wide line of products to meet their needs for IDPA and beyond," said Scott Carnahan, VP of Safariland and Bianchi.
To take advantage of this special Safariland promotion current (or lapsed) members of IDPA should use the online renewal process. Those joining IDPA for the very first time should fill out the new member online application. Once the new membership or renewal process is completed, IDPA will send you your Holsters.com 50% discount card along with your membership materials.
Fore more information on IDPA, visit IDPA.com. You can also connect with IDPA online by following @OfficialIDPA on Twitter, like ShootIDPA on Facebook, watch IDPA TV, or check for regular updates on the DOWN ZERO Blog.
About Safariland
Safariland, LLC is a premier global provider of trusted, innovative, high-quality law enforcement and security products for the public safety, military and outdoor/personal protection markets. Offering many of the world's most recognizable names in these markets, principal brands include ABA®, Second Chance®, Safariland®, Bianchi® and Break Free®. Forensics brands include Identicator® and NIK®. Safariland's mission, Together, We Save Lives, is inherent in the life-saving products it delivers. Safariland, LLC is a privately held company with headquarters in Jacksonville, FL. For more information about Safariland and its brands, please visit www.safariland.com.