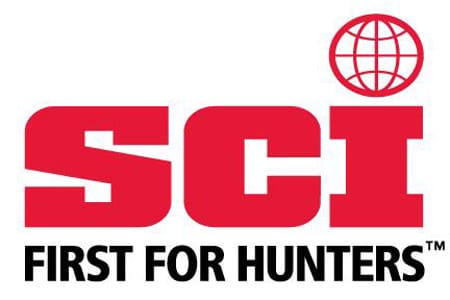 (AmmoLand.com) When you hear about the Safari Club International group you might envision a group of hunters who spend most of their time on exotic hunts around the world who only care about crossing their next trophy off the list. Take time to learn a little bit more and you will learn of an organization that has greatly shaped and impacted conservation right here in North America.
A strongly supported organization under the Safari Club International organization is the Safari Club International Foundation.  Supported by SCI, local chapters and established grants, the SCI Foundation focus is to promote and support conservation programs, wildlife and hunting education, humanitarian efforts and manage the International Wildlife Museum.
Underwriting and spearheading numerous local, regional and global wildlife conservation programs each year, SCI Foundation is backing wildlife science to better understand key issues that affect wildlife.  In North America, SCI Foundation has sponsored projects to better understand wildlife disease, predator-prey relationships and habitat and species enhancements.
For better monitoring and study of Chronic Wasting Disease, SCI Foundation partnered with other conservation organizations to form the CWD Alliance. This alliance has created and maintained an electronic forum for communication of new information on CWD whenever found. SCI Foundation has partnered with Mossy Oak and the Southeast Cooperative Wildlife Disease Laboratory to research Epizootic Hemorrhagic Disease that affects white-tailed deer. Researching wild disease will help wildlife biologists better understand how diseases are transmitted to develop better control methods.
To better understand predator-prey relationships, SCI Foundation helped fund studies on Woodland Caribou in Newfoundland and Whitetail deer in Michigan.  In Newfoundland, SCI Foundation partnered with the Provincial government to investigate the declining Caribou population.  Early evidence shows that high calf mortality is the major factor contributing to population decline.  Predation is the highest mortality for caribou calves in all studied systems.
In Michigan, deer survival is influenced by many factors including disease, predation, weather, and hunter harvest. In the Upper Peninsula (UP) of Michigan, deer survival is especially influenced by winter food supply and cover.  Predators also play a role in the survival of deer, particularly fawn survival during the spring and summer. Understanding deer survival and the factors that influence survival throughout the year is vitally important for proper management of the deer herd.
The Safari Club International Foundation has partnered with the Michigan Department of Natural Resources, Mississippi State University, and the Michigan Involvement Committee of Safari Club International to better understand the impact of predation on deer, while also determining how predation is influenced by winter weather and deer habitat conditions. Learn more at http://fwrc.msstate.edu/carnivore/predatorprey/index.asp
After nearly 15 years of cooperation between federal agencies, state conservation groups and private partners, 53 Wood Bison were transplanted from Elk Island National Park in Alberta to Alaska. SCI Foundation, along with help from the SCI Kenai Peninsula Chapter and the SCI Alaska Chapter, have been the main funding source for the maintenance of Wood Bison while holding in Alberta and diseases testing.  SCI Foundation and local chapters also constructed the Alaska Wildlife Conservation Center holding facility and hay barn.  SCI Foundation continues to work with State and Federal agencies to restore the Wood Bison populations to their historical range in Alaska. 
Hunting animals is just a small part of what Safari Club International promotes. The monitoring, care and enhancement of wildlife helps ensure that these species will be able to be enjoyed for generations to come.
How can you help SCI Foundation continue to support conservation efforts in North America? First, become an active member of Safari Club International.  Some of the benefits of being a member include being a part of a large like-minded group of hunters and conservationists promoting hunting opportunities and science based conservation. Receive a subscription to SCI's bi-monthly SAFARI magazine and monthly Safari Times newspaper, SCI Record Book eligibility, and Annual Hunters' Convention invitation.  The annual SCI Convention is a major fundraiser for SCI to continue its conservation work.  Held in Reno, Nevada, January 23-26 2013, the Convention's 650,000 square feet of floor space hold hundred of exhibitors where hunts can be booked and the latest guns and hunting gear can be purchased.  The annual SCI Convention also has numerous seminars from cooking wild game, to learning new hunting strategies.  In the evening, noted speakers, concerts and auctions help sponsor conservation efforts that SCI supports.  Donations can also be made to SCIF by visiting www.safariclubfoundation.org.  For more information about becoming an SCI member, go to www.safariclub.org