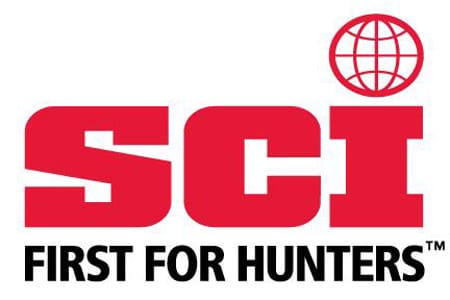 Tucson,Ariz. (AmmoLand.com)– Safari Club International (SCI) will once again work with the top industry leaders in outdoor television, journalists and hunting writers to promote the 2013 SCI Annual Hunters' Convention. The annual SCI Hunters' Convention is the primary fundraising event for the only sportsmen's organization dedicated to protecting the freedom to hunt through advocacy and grassroots.
"SCI always delivers a strong message about our advocacy for all hunters to outdoor publications, radio, TV and web-based news services," said SCI President John Whipple.   "We are excited to work with Howard Communications, Inc to build awareness for the annual SCI Hunters' Convention and the many programs that are funded by it. The Howard Communications team has a long history in the outdoor industry with a proven record of delivering information to the outdoor media and consumers."
"We are very excited to have the opportunity to work with SCI, and to spread the message about the Annual Hunters' Convention and the advocacy it funds to all outdoor publications, radio, and hunting TV shows," said Howard Communications President, Kevin Howard.    "I have been a member of SCI for a number of years and have attended the SCI Annual Hunter' Convention many times.   The event is something every hunter should attend. Every dollar raised at the SCI Annual Hunters' Convention supports the mission of protecting the freedom to hunt."
The 41st Annual Hunters' Convention will have every possible hunting expedition, safari, fishing excursion, and fine firearm on display for sportsmen and women of every interest level. Six continents of adventure and wonder are under one roof at the SCI Annual Hunters' Convention. There are dozens of informative and educational seminars designed to provide attendees the opportunity to learn new hunting techniques or refine old ones on countless topics that appeal to the hunting sportsman.
"Not only is the SCI Convention a fun and interesting event, every SCI member and the outdoor media can participate to support the mission program of Safari Club International: advocating for the freedom to hunt. We look forward to working with SCI and the outdoor media to make more people aware of the convention and the worthwhile programs it helps fund," concluded Kevin Howard.
Plan to attend "The Most Dangerous Game in Town" on January 23-26, 2013 in Reno, Nevada. For more information on the SCI Hunter's Convention, go to www.showsci.org. Register now to take advantage of any advance ticket/registration early bird special rates!  Tickets for the 2013 evening entertainment are being sold faster than any show in SCI history.
For members of the media, please register at www.scifirstforhunters.org/static/pressreg/.
For the latest product press releases and images on Howard Communications, Inc. clients, visit their online pressroom at www.howardcommunications.com