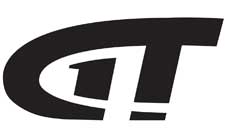 Mandeville, LA –-(Ammoland.com)- This week on Gun Talk Television, Tom Gresham goes where top military members and law enforcement officers train – the Sig Sauer Academy in New Hampshire.
While running some typical course drills, Tom and the Sig Sauer instructors put some Sig Sauer handguns and rifles to the test.
With more than 20 ranges and 70 courses to choose from, courses at the Sig Sauer Academy run the gamut from Beginner Handgun to Master Instructor. Working with the Sig Sauer 551-A1 Short Barrel Rifle, the M400, the 1911, the MK 25, the P224 and the P290, instructors Adam Painchaud, Steven Gilcreast and Dylan Kenneson demonstrate drills and practice scenarios like the El Presidente and different conceal carry situations.
Gun Talk Television can be seen on NBC Sports Network, Pursuit Chanel, and Wild TV, on the video website GunTalk.TV (http://www.guntalk.tv) and the GunTalkTV YouTube Channel. Click on the links below to watch this episode on YouTube:
Gun Talk Television airs on NBC Sports Network on Wednesdays at 12:30pm Eastern, Pursuit Channel on Mondays at 1:00 p.m. ET, Wednesdays at 6:30 a.m. ET and Fridays at 8:30 a.m. ET and 9:30 p.m. ET; and internationally on WILD TV on Mondays at 6:30 a.m. ET, Tuesdays at 9:30 p.m. ET, and Fridays at 4:00 p.m. ET. Check your local listings for channel info. Watch full shows and get the latest news at http://www.guntalktelevision.com.