By Larry Whiteley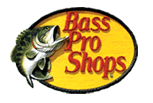 Springfield, MO –-(Ammoland.com)- A friend of mine and his son went duck hunting the other day. They were up way before daylight, drove to their hunting spot, and got the decoys out just as the sun peeked up over the hill.
After a day of cold rain, a zillion questions from the boy and no ducks, they drove home.
When the dad came through the door I asked him how their hunt was.
"O.K.", he said. "Cold, wet, no ducks. The boy never even got to shoot. Kind of disappointing I guess".
Then his son came through the door and I also asked him how the hunt was.
"It was great!", he said. "Dad and I spent the whole day together. We didn't get to shoot but we talked a lot."
Then he walked off beaming with pride and satisfaction. I guess it's all a matter of perspective isn't it?
Larry Whiteley is Host of the award-winning Outdoor World Radio For more tips, log onto basspro.com and click on the OutdoorSite Library