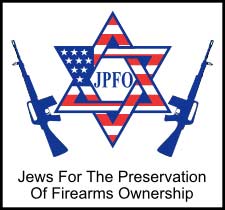 Washington, DC –-(Ammoland.com)- Larry Correia, author of this article, is a professional novelist with long roots in firearms instruction, shooting competition, as well as having owned a gun store.
His experience and expertise is extremely broad. This substantial article is exceptionally detailed with analysis about "gun control" from multiple angles.
To make reading more convenient it is split into five parts which are interlinked.
Please find time to read all parts of this excellent work, and share it widely as it deserves maximum exposure.
It may even succeed in enlightening some fence-sitters. Go to "An opinion on gun control – Part 1" and start your reading there.
NOTE: We have a special index page for material we have covered since the Sandy Hook School shooting massacre – this puts all the various new pages in one place for easy access and reference.
About:
Jews For The Preservation Of Firearms Ownership Mission is to destroy "gun control" and to encourage Americans to understand and defend all of the Bill of Rights for everyone. Those are the twin goals of Wisconsin-based Jews for the Preservation of Firearms Ownership (JPFO). Founded by Jews and initially aimed at educating the Jewish community about the historical evils that Jews have suffered when they have been disarmed, JPFO has always welcomed persons of all religious beliefs who share a common goal of opposing and reversing victim disarmament policies while advancing liberty for all.
JPFO is a non-profit tax-exempt educational civil rights organization, not a lobby. JPFO's products and programs reach out to as many segments of the American people as possible, using bold tactics without compromise on fundamental principles. Visit www.JPFO.org – Copyright JPFO 2011