Editors Note: AmmoLand readers can pre-order this item on American Tactical Imports website: www.atigunstocks.com.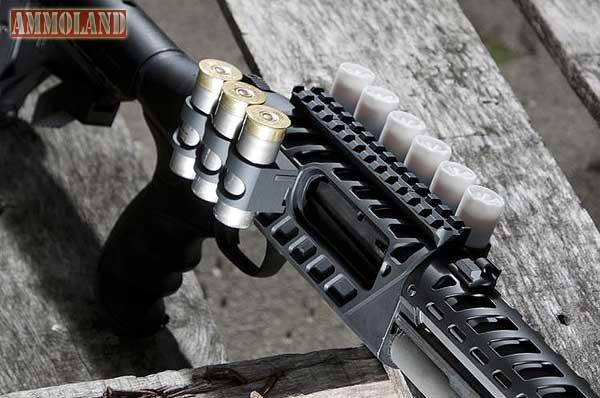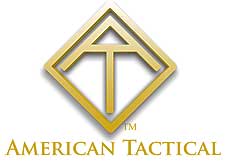 Milwaukee –-(Ammoland.com)- Advanced Technology International (ATI), the leading manufacturer in gun stocks and firearm accessories, is introducing the ATI Halo Side Saddle System for the Mossberg 500 and 590 platforms.
Locally manufactured in Wisconsin, the Patented ATI Halo Side Saddle System is the first in the industry to mount to the top of the receiver using the existing screw holes.
The Halo Side Saddle also features the Add-a-Shell; an individual shotgun shell holder system that mounts to the side saddle in any arrangement the end user chooses.
"The innovative design of the Halo Side Saddle with Add-A-Shell allows the user to add as many as nine shotgun shells in any desired configuration for whatever task is at hand," said Jon Shaffer, Director of Business Development. "The ATI Halo Side Saddle Package ships with either six or nine Add-A-Shells and a six inch picatinny top rail to allow for simple optics mounting."
To ensure long-lasting strength and reliability the ATI Halo Side Saddle, picatinny top rail, and Add-a-Shell attachments are CNC machined from Military Type III Anodized, 6061 T6 Aluminum and are backed by ATI's Limited Lifetime Warranty.
ATI's Halo Side Saddle for the Mossberg is available for pre-order now at www.atigunstocks.com and will be shipping to select stores beginning in Jan. 2013.
About ATI Gunstocks
All of ATI's products are manufactured in the USA at our ISO Certified Facilities in Wisconsin. ATI's vertically integrated manufacturing plant includes departments ranging from molding and CNC machining to assembly and packaging. Beyond manufacturing ATI also features its own in-house engineering, product design, and graphics teams as well as a full-time inside and outside sales staff. For additional information about ATI please visit www.atigunstocks.com or call 800.925.2522.