Store Will Feature A 300-Acre Nature Park And Adjacent Product Testing/Education Area.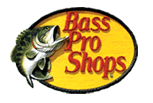 Emerson, GA — Bass Pro Shops, America's most popular outdoor store, will open a 100,000 square foot Bass Pro Shops Outpost store in Emerson, Georgia.
The new store is targeted to open in 2014 and will be a leading anchor of the recently announced 1,200-acre LakePoint Sporting Community & Town Center located at the Red Mountain and Emerson exits off Interstate 75.
The LakePoint Sports Village will be one of the world's largest and most unique amateur sports complexes and will feature 16 major league sized baseball fields, 14 soccer/lacrosse fields, 16 fast pitch softball and junior baseball fields, a 20 acre wake park, 2 Miracle League fields, and a 100,000 SF indoor facility for gymnastics, wrestling, volleyball, basketball, cheerleading and other sports, as well as 5 million square feet of retail, hotels, restaurants and other amenities.
In addition to being the world's leading supplier of premium fishing tackle, Bass Pro Shops is also America's leading supplier of hunting gear and is the top retailer of Bowtech and PSE archery equipment.
Bass Pro Shops manufactures and sells the world's leading brands of fishing boats–Tracker, Nitro, SunTracker, Tahoe, Grizzly and Mako factory direct to fishermen. Bass Pro Shops is also the No. 1 dealer in the U.S. for Arctic Cat ATV's and UTV's.
More than just a fishing and hunting store, Bass Pro Shops offers equipment and clothing for hiking, backpacking, wildlife viewing, camping, outdoor cooking and more.  A gift and nature center will serve up a wide variety of outdoor-related items, from lamps and dishes to bird feeders and furniture.
"We are very excited to be a part of this tremendous development that is destined to become one of Georgia's top attractions and an inspiration for young people around the country to be able to excel in the sports they love," stated Johnny Morris, Founder of Bass Pro Shops.

"We look forward to offering a vast selection of high quality gear and Bass Pro Shops famous low prices combined with friendly, expert service to the sportsmen, women and kids who come to this state-of-the-art sports destination development." "We are very grateful to Neal Freeman and the LakePoint Development partners, Atlanta Braves former manager Bobby Cox, current Atlanta Braves manager Fredi González, Kansas City Royals manager Ned Yost and all the other good folks at LakePoint for the opportunity to be their feature outdoor retail store." Morris concluded.
FAMOUS FOR CUSTOMER SERVICE
Bass Pro Shops was one of only eight retailers in America named a J.D. Power Customer Service Champion, based on customer service excellence. Bass Pro Shops has also been recognized numerous times for their conservation and outdoor education efforts as well as for what they do to support our military men and women.
Bass Pro Shops was recently named by Advertising Age magazine as one of the Top 10 Hottest Brands in America along with name brands such as Old Spice, M&M's, iPad® and Droid.
The store will initially generate approximately 200 jobs which will be offered to the many outdoor enthusiasts in the Emerson area.
Approximately 300 acres adjacent to the store will be developed as a nature park and it, as well as the store, will pay tribute to Georgia's great outdoor heritage. The nature park will also be used for product testing and to host shooting, archery and outdoor activities for kids.
Bass Pro Shops will host over 120 million people visiting its 77 stores and Tracker Marine Centers across America and Canada this year.
Bass Pro Shops' award-winning, outdoor stores are known for combining retail with entertainment, conservation and outdoor education while delivering unmatched value and service to customers. The average customer stays 2½ hours and drives an average distance of over 50 miles.
Unique exterior and interior motifs have branded Bass Pro Shops as visually appealing, high-quality outdoor stores. The outdoors feel is brought indoors through massive log and rock work, large indoor aquariums and water features stocked with native fish species as well as an extensive collection of museum quality fish and wildlife mounts.  Historic photos and exhibits will pay tribute to Georgia's great outdoor heritage.
Bass Pro Shops opened its first Outpost store in Branson, MO in 2006 and it has been a tremendous hit with sportsmen. On May 12, 2009 Bass Pro Shops received from the U.S. Patent and Trademark office registration No. 3, 621, 050 for Bass Pro Shops Outpost for: retail stores featuring clothing, home furnishings, fishing supplies, hunting supplies, camping supplies and sporting goods.
Additionally new Bass Pro Shops outdoor stores have been announced for Anchorage, AL, Loveland, CO, Colorado Springs, CO; Atlantic City, NJ; Bristol, TN; Little Rock, AR; Memphis, TN; Bridgeport, CT and Sayreville, NJ.
About Bass Pro Shops:
Bass Pro Shops® currently operates 77 retail stores and Tracker Marine Centers across America and Canada visited by over 120 million people annually.  Bass Pro Shops® also conducts an international catalog and internet retailing operation—the American Rod & Gun® wholesale division–which sells to more than 7,000 independently, owned retail stores worldwide.  Outdoor World® Incentives also sells Bass Pro Shops® gift cards through over 132,000 retail outlets across America.  The Bass Pro Shops® restaurant division has 28 locations.  The company's Tracker Marine Group® (www.trackerboats.com) manufactures and sells Tracker®, Nitro®, SunTracker®, Tahoe®, Grizzly® and Mako® boats through Bass Pro Shops® retail stores and over 400 dealers worldwide.  The Resort Group (www.bigcedar.com) includes Big Cedar Lodge® and other resort properties including restaurants and golf courses. For more information regarding Bass Pro Shops® store locations, products or special events, please visit www.basspro.com.  To request a free catalog, call 1-800-BASS PRO.  Follow us on Facebook at http://www.facebook.com/bassproshops.