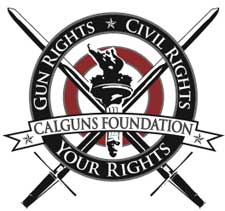 Sacramento, CA –-(Ammoland.com)- In a press release issued by his office on Tuesday, Senator Leland Yee (D-San Francisco/San Mateo) announced that he has introduced a new piece of legislation, SB 47, "modeled after a bill he introduced last year [SB 249] but that was held by the State Assembly. The bill prohibited semi-automatic weapons like AR-15s and AK-47s from having devices known as bullet buttons and mag magnets….SB 47 will also prohibit add-on kits that allow high-capacity magazines."
The text of the bill as it stands today is simply: "It is the intent of the Legislature to enact legislation relating to assault weapons."
We're not yet sure what "add-on kits" will defined as in SB 47 – the bill is currently a "spot bill" – but we are betting that Yee chief of staff Adam Keigwin will find some way to make a mess of the bill like he did last round.
Sen. Yee's SB 249 gun ban attempt, which stalled in the Appropriations Committee after significant efforts by our STOP SB 249 campaign (a project of CGF and dealer association Cal-FFL) as well as groups like NSSF, would have forced gun owners to reconfigure their firearms as "featureless builds" and use detachable magazines (including lawfully-possessed large capacity magazines) or dispose of the firearms before the bill would have taken effect.  If you haven't seen the SB 249 YouTube videos by Wes Morris of Ten Percent Firearms and Jeff M of PRK Arms, be sure to check them out.
Yee also announced that he would introduce legislation to require yearly registration and background checks for gun ownership and another bill that will require that all guns have a locked trigger and be stored in a locked container.
Senator Yee and his staff apparently don't read Supreme Court decisions like D.C. v. Heller, the landmark Alan Gura victory which established that the Second Amendment protects an individual right to keep and bear arms and overturned a number of D.C.'s gun control regulations, including a locked storage requirement.  After Yee's embarrassing 7-2 loss at the Supreme Court in Brown v. Entertainment Merchants Association (which struck Sen. Yee's ban on video games on First Amendment grounds), one would think that he and his staff might first consult the Constitution before ginning up new bans on fundamental rights.
In this recent CBS5 SF report on the new Yee bill SB 47, CGF Chairman Gene Hoffman noted that most major shootings occur in Gun Free Zones and suggested that school administrators and teachers should be allowed at least Tasers to defend theirs and their students' lives if they are ever confronted by a madman set on violence.
You can track Sen. Yee's SB 47 at the state's Leginfo website at http://leginfo.legislature.ca.gov:80/faces/billNavClient.xhtml?bill_id=201320140SB47.