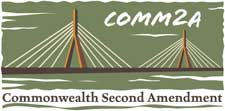 Everett Ma –-(Ammoland.com)- Today a potentially precedent setting lawsuit was filed in District Court against the Chief of Police of Everett, Massachusetts for failure to comply with the law.
The petition states that the Police Department failed to adhere to M.G.L. c.140 § 131 by ignoring the plaintiff's application for a license to carry and therefore deprived the plaintiff of his right to administrative due process.
The law states that "the licensing authority shall, within 40 days from the date of application, either approve the application and issue the license or deny the application and notify the applicant of the reason for such denial in writing."
"My client has not been either issued a license or denied in writing as required by the law," said Attorney Jason A. Guida. "We filed a suit to demand that the Police simply follow the law."

"All I want is an answer," said the plaintiff Mr. Johnathan Grover. "I don't think that's an unreasonable expectation, especially since the law says I'm supposed to get an answer in 40 days."
Mr. Grover is a law abiding, responsible citizen well aware of Everett's practice of routinely ignoring, dismissing and lying to applicants, thought he had no other alternative than to seek help from the court. Under Massachusetts law, an applicant only has a 90 day window to seek judicial intervention. Unfortunately for the hundreds of waiting applicants outside of that window, they have no legal recourse.
"It's outrageous that Police Departments think it's okay to ignore the law," said Brent Carlton, President of Comm2A a legal advocacy organization. "For so many people, and residents of Everett in particular, all they can do is wait. They worry if they speak out about this injustice, they will be targeted by the Police in retaliation."
Many people have been harmed financially by the Police Department's refusal to comply with the law. Mr. Andre Galdo for example applied for his LTC so he could be a candidate for a promotion where he works. The promotion came with a $17,000 pay increase, but he could not apply because the Everett Police took over a year to issue his license. Again, despite the law requiring them to do so within 40 days.
"I couldn't believe month after month that I was given false information and regularly dismissed by everyone I spoke with about it," said Mr. Galdo. "I am newly married and my wife is a social worker, we really could have used that money. Now it's too late."
In pursuit of information, Mr. Galdo made numerous visits to the Police Department, placed dozens of calls and wrote letters to public officials. He was regularly told that the Department was waiting for the state, that it was "in process" or simply that the person responsible for processing applications for the Police was out again.
"Recently I saw that the Chief said he's sent a lot of apologies to people," said Galdo laughing. "I guess mine must be "in process."
Finally, seven months after he applied, and well beyond the 90 day appeal window, Mr. Galdo contacted the state Firearm Records Bureau to find out why it was taking so long. He was informed that they had not received his application from Everett Police.
"This kind of run around is typical," said Carlton. "And what makes it worse is that there are no consequences to the Police for violating the law in this egregious way."
About:
Comm2A is a not-for-profit charitable organization as defined under Section 501(c)(3) of the Internal Revenue code. Donations made to Comm2A are fully tax deductable as charitable contribution for US federal income tax purposes. All donations are greatly appreciated and will be used to support a variety of legal and educational projects. Visit: www.comm2a.org