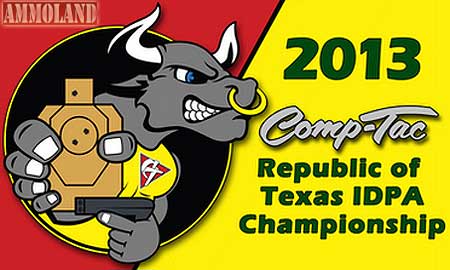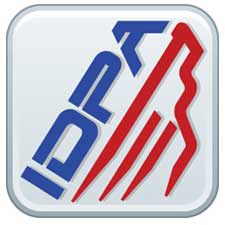 BERRYVILLE, Ark. –-(Ammoland.com)- The International Defensive Pistol Association (IDPA) and Comp-Tac Victory Gear today announced the date of the 2013 Comp-Tac Republic of Texas IDPA Championship.
Serving as the Lone Star State's premier defensive pistol shooting competition and state championship match, the Comp-Tac Republic of Texas IDPA Championship will take place Saturday, May 25 on the northwest side of Houston at the Impactzone Range in Hempstead.
"We are extremely pleased to have Comp-Tac Victory Gear, one of IDPA's strongest industry partners, supporting the 2013 Texas state match as the title sponsor. Texas is IDPA country with several outstanding clubs and matches to serve our membership. The 2013 Comp-Tac Republic of Texas IDPA Championship is sure to be the highlight of the IDPA shooting season in the Lone Star State," said Joyce Wilson, executive director for IDPA.

"As a Texas-based company Comp-Tac is always proud to sponsor the Texas State IDPA Championship. IDPA has been a major influence on Comp-Tac's products and services and I feel there is no better way to thank them than to support the matches, especially those in our home state," said Gregg Garrett, owner and president of Comp-Tac Victory Gear.
Serving as the host club for the 2013 championship will be the Thunder Tactical Shooters. Officials with the club expect to draw 200 of the state's best IDPA shooters, making the match another sell-out event. Complete match registration details will be announced the first week of January.
For more information on IDPA, the 2013 Comp-Tac Republic of Texas IDPA Championship or to get started in this fun and exciting defensive pistol shooting sport, visit www.IDPA.com. You can also connect with IDPA online by following @OfficialIDPA on Twitter, like ShootIDPA on Facebook, watch IDPA TV, or check for regular news and updates on the DOWN ZERO Blog.
About Comp-Tac Victory Gear:
Comp-Tac Victory Gear, a leading manufacturer of holsters for the personal defense and competition market, was formed in 2001 with the intention of designing holsters of the highest quality. Currently, Comp-Tac offers over 30 products with 92,000 possible variations to accommodate each individual's lifestyle and needs. Thanks to the great support of their customers Comp-Tac continues to grow and refine their product line. For more information visit www.Comp-Tac.com. You can also keep up with the latest news by liking Comp-Tac on Facebook at www.facebook.com/CompTac or following @CompTac on Twitter.
About International Defensive Pistol Association:
Founded in 1996, the International Defensive Pistol Association is the international governing body for IDPA competition which offers shooters a fun, safe, and challenging format to practice and test their gun handling skills through defensive-based scenarios. Today IDPA stands as the fastest growing shooting sport in the United States with 21,000 members from all 50 states and 54 foreign countries. IDPA's 321 affiliated clubs offer weekly and monthly matches as well as host major championships.