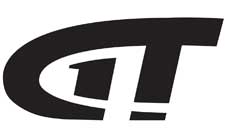 Mandeville, LA –-(Ammoland.com)- This week on Gun Talk Television, Tom Gresham and Ryan Gresham enter the world of custom guns.
Ideal for competitors, hunters, and everyday shooters, customizing a gun can make it a better fit, more accurate, and of course, more fun.
On this episode, visit the Smith & Wesson Performance Center and Sig Sauer's custom shop. Check out LaserMax's guide rod laser for handguns, XS Sights Big Dot sights for pistols and back-up iron sights for AR-15s, and a Springfield Armory Custom Shop trigger on the 5.25 XDm. Also, VATA Instructors Greg Lapin and Destin Mounts show off some custom options for polymer pistols and AR-15 rifles.
Gun Talk Television can be seen on NBC Sports Network, Pursuit Chanel, and Wild TV, on the video website GunTalk.TV (http://www.guntalk.tv) and the GunTalkTV YouTube Channel. Click on the links below to watch this episode on YouTube:
Gun Talk Television airs on NBC Sports Network on Wednesdays at 12:30pm Eastern, Pursuit Channel on Mondays at 1:00 p.m. ET, Wednesdays at 6:30 a.m. ET and Fridays at 8:30 a.m. ET and 9:30 p.m. ET; and internationally on WILD TV on Mondays at 6:30 a.m. ET, Tuesdays at 9:30 p.m. ET, and Fridays at 4:00 p.m. ET. Check your local listings for channel info. Watch full shows and get the latest news at http://www.guntalktelevision.com.