Registration Underway for 2013 TNSCTP Season Statewide.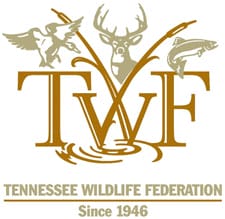 Nashville, TN –-(Ammoland.com)- The 2013 season for the Tennessee Scholastic Clay Target Program is just around the bend, and new teams are forming across the state.
Those who register before January 2nd will be eligible to participate in the 5th Annual Tennessee Wildlife Federation Davis P. Rice Youth Waterfowl Hunt Feb. 1-2, 2013 in and around Dyersburg.
Registered shooters who are under the age of 16 on the day of the hunt will be eligible to be drawn for this exciting event. Last year, more than 120 shooters were able to participate, including quite a few first-time hunters, both boys and girls.
As a program of the Tennessee Wildlife Federation, TNSCTP exists not only to teach safe gun handling and camaraderie in the context of competitive shooting, but also to encourage kids to enter the field, gain an appreciation for the great outdoors and utilize their skills as hunters.
This is a great opportunity for parents and children to experience waterfowl hunting together in a great family atmosphere.
The event is held in memory of Davis P. Rice, a great friend of conservation who passed away far too young in a 2007 automobile accident. His father Tom, a longtime TWF Board Member and current Tennessee Fish and Wildlife Commissioner, has always been focused on introducing kids to the outdoors. Rice funds at least one Tennessee Lifetime Hunting License each year at the banquet, and sometimes more.
At the Friday night banquet last season, no one left empty handed – gear from Delta Waterfowl, Final Flight Outfitters and the Tennessee Wildlife Federation was given away hand over fist. Several students won cash scholarships too!
Saturday morning finds the young hunters spread across 20+ farms in West Tennessee, with experienced guides, plenty of food and shotgun shells. To learn more, visit www.tnsctp.org.
About:
The Purpose of the Tennessee Wildlife Federation is to champion the conservation, sound management and enjoyment of Tennessee's wildlife and natural resources for current and future generations through stewardship, advocacy and education. Visit: www.tnwf.org