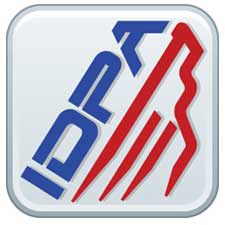 BERRYVILLE, Ark. –-(Ammoland.com)- The International Defensive Pistol Association (IDPA) announced that GLOCK, Inc., a leading global manufacturer of pistols and accessories, is returning as a major sponsor of the upcoming Smith & Wesson IDPA Indoor National Championship.
GLOCK joins Brownells, Comp-Tac Victory Gear, Mossberg, the National Shooting Sports Foundation, Panteao Productions and match host Smith & Wesson as a major sponsor of the competition. The 2013 Smith & Wesson IDPA Indoor National Championship will take place February 21-23 on the indoor ranges of the Smith & Wesson Shooting Sports Center in Springfield, Massachusetts. GLOCK will be represented in the match by Team GLOCK shooters Tori Nonaka and Michelle Viscusi.
"GLOCK is one of the most recognized firearms in IDPA competition and can be found in the holsters of many an IDPA member. Their continued support for the shooting sports, and IDPA in particular, has helped bring more shooters to the range. On behalf of IDPA's 21,000-plus members I want to again thank GLOCK for their generous support," said Joyce Wilson, executive director of IDPA.

"GLOCK has a long history of supporting recreational and competitive shooting. From our own GLOCK Sport Shooting Foundation, which has helped tens of thousands of new gun owners find their way into the shooting sports, to our support of competition organizations like IDPA, GLOCK is proud to be an industry leader in growing shooting sports, especially the accomplishments of those competing with a GLOCK pistol."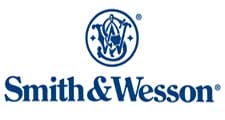 Regarded as one of the finest competitive shooting matches in the country, the Smith & Wesson IDPA Indoor National Championship represents the official start of IDPA's competition season. More than 300 of the sports' best shooters are expected to compete for titles in Custom Defensive Pistol, Enhanced Service Pistol, Stock Service Pistol, Stock Service Revolver and Enhanced Service Revolver, the five divisions within IDPA.
For more information on IDPA, the Smith & Wesson IDPA Indoor National Championship or to find a club near you, visit www.IDPA.com. You can also follow @OfficialIDPA on Twitter, like ShootIDPA on Facebook, watch IDPA TV, or check out the Down Zero Blog to keep up with the latest news.
About GLOCK, Inc.
GLOCK, Inc. is a leading global manufacturer of pistols and accessories. GLOCK's superior engineering has produced a pistol with only 34 parts and a rugged polymer-frame, providing industry-leading reliability shot after shot. GLOCK is renowned for its pistols which are safe, featuring three safeties; simple, offering a low number of components to provide reliability; and fast, with no encumbering parts to slow the speed to fire. This combination makes GLOCK pistols the first choice among consumers and law enforcement, with 65% of agencies nationwide choosing to carry GLOCK. Austrian-engineered, the company has manufacturing facilities in the United States and Austria. Based in Smyrna, Ga., GLOCK, Inc. is an advocate for our nation's law enforcement and military personnel, as well as all citizens' Second Amendment right to bear arms. For more information, please visit www.glock.com.