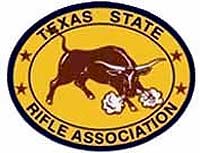 Houston, Tx –-(Ammoland.com)- The correct name for the decades old treaty that would control the import and export of all weaponry and ammunition, excluding nuclear, is Arms Trade Treaty, and not the U.N. Small Arms Treaty; although the provisions that include "small arms" cause American citizens the greatest concern.
Good news/Bad news!!!
Treaties with our country do not take effect unless ratified by the Senate and there is no exception. Even with a slight Democratic majority, there should be enough pro-gun Senate votes to stop this measure.
Other good news is that, as currently drafted, the provisions should not touch your existing gun safe or collection but there are registry and transfer provisions for new imports and/or new exports. This is included although such a registry is in direct contradiction with US law which bars any sort of gun registry.
President Obama should oppose the current draft based on this conflict in existing U.S. law if nothing else.
However, President Obama could give a greenlight to UN Ambassador Susan Rice to allow the treaty to be finalized. This would be the next step, the final version which has been blocked by our government for the past 10 years. Talks on the issue resume in the U.N. in March.
A final draft of this treaty could then be ratified by other countries, by key nations that trade with the U.S.
Consider where Glocks, Sigs, Berettas, Benellis, and other popular firearms are manufactured. Gun makers in those countries could decide that the new recordkeeping regulations are too onerous and costly to export to the U.S. At the very least, prices will go through the ceiling.
We must keep pressure on the current Administration to continue to block any forward progress on this treaty.
Let your voice be heard. We want no movement on the Arms Trade Treaty.
Office of the President, Contact Information
Check www.tsra.com "Tripp Talk" soon for updates and explanations on bills filed before the Texas Legislature. A special thanks to staff at Texas Senator John Cornyn's office for ongoing Arms Treaty information.
And as always,
Keep the faith,
Sincerely, Alice Tripp
Texas State Rifle Association
About:
The Mission of the Texas State Rifle Association is to protect and defend the inalienable rights of the individual Texan to acquire, possess, transport, carry, transfer ownership and enjoy the right to lawful use of firearms for self preservation, for the defense of family and property and the common defense of the Republic and the individual liberties of the people. Visit: www.TSRA.com