GOU Provides More than 12,000 Meaningful Experiences.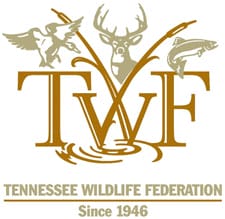 Nashville, TN –-(Ammoland.com)- The Federation is taking kids from the inner city and into the natural world through our Great Outdoors University (GOU) program in Memphis and Nashville.
Over the course of six years, the program has reached a milestone by providing more than 12,000 outdoor experiences that have touched young lives in powerful ways.
 "Students who are familiar with the sounds of gunshots and sirens have had positive experiences with the awesome wonder of the outdoors," said Chan Sheppard, executive director of Preston Taylor Ministries in Nashville.

"Some have said, 'I didn't know it could be this quiet' and 'Why can't we see all of these stars from Nashville?' It's also been good for our staff to expose students to opportunities that we cannot provide on our own."
Founded in 2006 by Memphis businessman and TWF Board Member Peter Schutt, GOU is a collaborative approach and works with more than a dozen community partners–from the Boy Scouts and Girl Scouts to city community centers and faith-based organizations–to provide life-changing outdoor programming through day, weekend and overnight trips.
TWF hopes to expand the award-winning program to east Tennessee in the future, and to provide a template to other affiliates of the National Wildlife Federation.
A pilot program was launched this year in North Carolina.
To learn more, click here.
About:
The Purpose of the Tennessee Wildlife Federation is to champion the conservation, sound management and enjoyment of Tennessee's wildlife and natural resources for current and future generations through stewardship, advocacy and education. Visit: www.tnwf.org