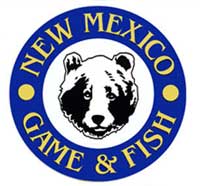 ALBUQUERQUE –-(Ammoland.com)- New Mexico State Police have arrested an Albuquerque man as a felon in possession of a stolen firearm in connection with a Department of Game and Fish poaching investigation.
Freddie Sanchez, 33, could face several wildlife-law violation charges upon the completion of the investigation in which conservation officers serving a search warrant discovered parts of a doe mule deer believed to have been illegally killed in late November in the Jemez Mountains.
Officers seized meat, several firearms and a mounted deer skull and antlers also believed to have been illegally taken.
One of the rifles had been reported as stolen. The other firearms were returned to a family member.
Anyone with information about the poaching of deer or any protected wildlife is encouraged to call Operation Game Thief, (800) 432-4263. Callers can remain anonymous and may be eligible for rewards if information leads to an arrest.