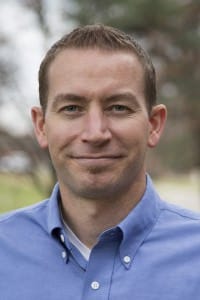 Overland Park, Kan. (AmmoLand.com) — Bushnell Outdoor Products, an industry leader in sports optics and outdoor accessories for more than 60 years, has announced the hiring of Matt Bates as product manager for the binocular and spotting scope product categories.
As product manager, Bates will be responsible for managing all aspects of product development, from concept to commercialization for the Bushnell, Simmons and Tasco brands.
"We're fortunate to have someone with Matt's background, experience and expertise joining our team," said Jordan Vermillion, Bushnell sports optics and outdoor accessories product director. "He will be a real asset to the product management team and sports optics category."
Matt brings to Bushnell a wealth of industry experience, including a six-year career with Under Armor. In his most recent roll with Under Armor he was responsible for developing store opening procedures for more than eighty new locations. Earlier in his career, Matt gained experience on the retail side of the industry as a firearms, hunting and archery department manager withGanderMountain.
Matt holds a bachelor's degree in communication studies from theUniversityofNebraska, and has experience in business management, product operations, project management and retail operations.
To learn more about Bushnell Outdoor Products and its complete line of sports optics and outdoor technology, visit www.bushnell.comor call 1-800-423-3537.