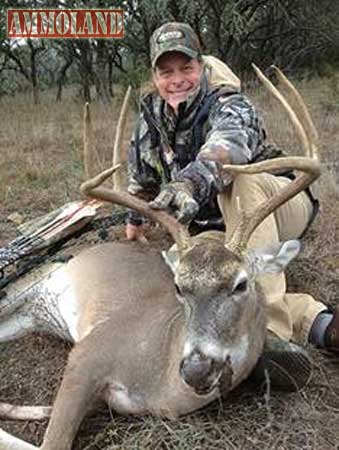 PROCTOR, Minn. –-(Ammoland.com)- Muzzy Outdoors, the makers of the number-one selling fixed head broadhead, has announced it will be the official broadhead of Ted Nugent's popular Outdoor Channel series "Spirit of the Wild TV."
Nugent, a life-long sportsman and a zealous Second Amendment rights activist, has been a driving force in bringing hunting and his insightful messages to mainstream media.
"Ted Nugent Spirit of the Wild TV" is a four-time Golden Moose Award recipient for Fan Favorite Hunting Show on the Outdoor Channel.
Nugent and his wife Shermane have also been honored as Fan Favorite Hosts. This highly acclaimed show airs on the Outdoor Channel on Tuesday at 3 p.m. and 8:30 p.m. and Saturday at 12:00 a.m. EST.
Founded in 1984, Muzzy is the number-one name in fixed-blade broadheads, and it is a pioneer in the art of bowfishing. Muzzy Outdoors is headquartered in Proctor, MN, and its manufacturing facility is located in Cartersville, GA. For more information on the full line of Muzzy's fixed-blade broadheads and state-of-the-art bowfishing equipment, contact Muzzy Outdoors, LLC, 9403 Westgate Blvd, Proctor, MN 58810; call (715) 3952-2860; or visit www.muzzy.com.