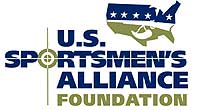 Columbus, OH –-(Ammoland.com)- On Saturday, December 8th, the Nevada Board of Wildlife Commissioners announced that they would postpone making a decision on whether to accept or deny a petition to ban the hunting of bears with dogs in the state.
The Commissioners cited the fact that a portion of the petition had not been posted online and it wanted to give the public time to see the entire petition before it decided whether to move forward or not.
If the petition is accepted by the Commissioners, the Commissioners would then start a formal review to consider banning bear hunting with dogs.
The Commissioners have not yet set an alternate date to hear the petition.
The hunting ban petition is being supported by the Humane Society of the United States (HSUS), No Bear Hunt Nevada, Nevada Political Action for Animals, The Bear League, Nevada Humane Society, and the American Society for the Prevention of Cruelty to Animals.
Nevada established a hunting season in 2011 after studies showed that Nevada's bear population was sustainable and growing.   Bear hunting with hounds is the most effective bear management tool available to manage the state's bear population.  Eight-five percent of the bears taken during the 2011 season were with the aid of dogs.  Further, hunters using dogs are able to identify the sex of a bear allowing them to pass on shooting female bears.
This proposal comes on the heels of the HSUS and other anti-hunting organizations pushing through a ban on bear hunting with hounds in California despite overwhelming opposition to do so.
USSA will alert sportsmen when the Commissioners set a new date for the hearing.
About:The U.S. Sportsmen's Alliance is a national association of sportsmen and sportsmen's organizations that protects the rights of hunters, anglers and trappers in the courts, legislatures, at the ballot, in Congress and through public education programs. Visit www.ussportsmen.org.