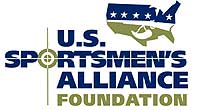 Columbus, OH –-(Ammoland.com)- While the rest of America was celebrating the recent Thanksgiving Day holiday by gathering around a roasted turkey, not so for the minions of PETA.
In fact, the group protested outside the White House and passed out vegan roasts in hopes those faux foods would replace real turkey on the menu in most American homes.
PETA is opposed to farm raised turkeys and claims that 250 million turkeys are killed in the U.S. each year with about 45 million killed and eaten during Thanksgiving alone.
PETA's objections to turkey gobbling also found its way inside the White House fences as The Hill reports that PETA sent a letter to the president demanding that he stop the traditional pardoning of a turkey.
The letter reportedly contained this argument about turkeys at Thanksgiving:
"You understand so well that African-Americans, women, and members of the LGBT community have been poorly served throughout history, and now I am asking you to consider other living beings who are ridiculed, belittled, and treated as if their sentience, feelings, and very natures count for nothing," wrote PETA President Ingrid Newkirk in the letter.
If that statement left you scratching your head and wondering what it had to do with turkeys, you were not alone. The President pardoned a turkey—as has been the tradition for decades— and simply ignored PETA's feeble pleas.
About:The U.S. Sportsmen's Alliance is a national association of sportsmen and sportsmen's organizations that protects the rights of hunters, anglers and trappers in the courts, legislatures, at the ballot, in Congress and through public education programs. Visit www.ussportsmen.org.