A Small Semiautomatic Firearm Holster Providing a Wallet Impression.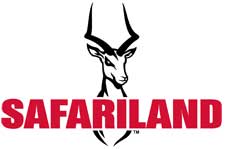 ONTARIO, California – -(Ammoland.com)- Safariland, LLC announced today the release of the new Safariland Model 22 Wallet Profile Holster.
With an extra-thin construction and square backing on the holster, the Model 22 provides the impression that a wallet is being carried in the pocket rather than a holster.
Additionally, its sewn hinge-design allows the backing to swing away from the holster so that it will not interfere with securing a firing grip on the handgun when drawing.
"With the Wallet Profile Holster we are meeting a growing marketplace demand. As an evolution of our popular Model 25 Pocket Holster, this model has a square backing to give the impression of a wallet, or other square object, in the back pocket. It also does well in the front pocket to reduce any printing by the firearm," stated James Dawson, Category Director for the Safariland brand.
With its SafariLaminate construction, the Model 22 stays open for ease of draw and makes re-holstering effortless. Simply drop the firearm into the pocket and it holsters itself. Additional features include a moisture-proof membrane preventing perspiration from penetrating the holster and collecting on the gun, and a suede finish on the outside of the holster which grips clothing minimizing movement in the pocket.
The Model 22 fits small semiautomatic firearms including Kahrs, Rugers and S&W models. It is available in a black suede leather finish.
Model MSRP
22 Wallet Profile Holster $37.00
For more information about Safariland holsters and other premium duty gear products, please visit www.safariland.com/dutygear
About Safariland
Safariland, LLC is a premier global provider of trusted, innovative, high-quality law enforcement and security products for the public safety, military and outdoor/personal protection markets. Safariland, LLC offers many of the world's most recognizable names in these markets. Principal brands include ABA®, Second Chance®, Safariland®, Bianchi® and Break Free®. Forensics brands include Identicator® and NIK®. Safariland's mission, Together, We Save Lives, is inherent in the life-saving products it delivers. Safariland, LLC is a privately held company with headquarters in Jacksonville, FL. For more information about Safariland and its' brands, please visit www.safariland.com.
---
Editors Note: Shop for Wallet Holsters here