Additional sponsors include Black Rain Ordnance, Celerant Technology Corp., NASGW, The Outdoor Connection and SportScanInfo.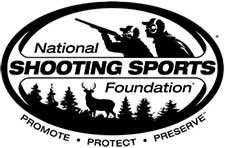 NEWTOWN, Conn –-(Ammoland.com)- Smith & Wesson has signed on to be the presenting sponsor of SHOT Show UniversitySM, the education seminar for firearms retailers that will take place in conjunction with the 2013 Shooting, Hunting and Outdoor Trade Show (SHOT Show).
Additional sponsors of SHOT Show University include Black Rain Ordnance, Celerant Technology Corp., National Association of Sporting Goods Wholesalers (NASGW), The Outdoor Connection and SportScanInfo.
"We applaud Smith & Wesson and the other industry companies for their support of the industry's largest educational opportunity for firearms retailers–SHOT Show University," said Chris Dolnack, NSSF senior vice president and chief marketing officer.
As keynote speaker at SHOT Show University, James Debney, President and CEO of Smith & Wesson, will share his insights on the firearms industry and leading a major firearms manufacturer.
More than 300 firearms retailers will attend the 2013 SHOT Show University at the Venetian Hotel in Las Vegas on Jan. 14, the day prior to the beginning of the four-day SHOT Show. Expert speakers and strategic breakout sessions will provide firearms retailers and their staffs with training and education that will help them operate their businesses and service their customers more effectively.
Learn more about SHOT Show University.
About NSSF
The National Shooting Sports Foundation is the trade association for the firearms industry. Its mission is to promote, protect and preserve hunting and the shooting sports. Formed in 1961, NSSF has a membership of more than 7,000 manufacturers, distributors, firearms retailers, shooting ranges, sportsmen's organizations and publishers. For more information, log on to www.nssf.org.