Support A1538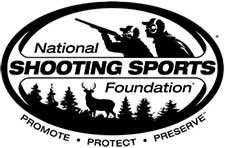 NEWTOWN, Conn –-(Ammoland.com)- The National Shooting Sports Foundation (NSSF) — the trade association for America's firearms industry — is encouraging all New Jersey sportsmen, hunters and gun owners to take action and support A1538 legislation that would expand Sunday hunting in the state to include deer hunting with a firearm on private property.
A hearing on A1538 will be held Monday, Dec. 10, before the Assembly Agriculture and Natural Resources Committee.
Please consider attending this public hearing (2 p.m., Committee Room 14, 4th Floor, State House Annex, Trenton, NJ) or calling the committee members to express your support for Sunday hunting.
The opposition to expanding Sunday hunting in New Jersey is largely comprised of anti-hunting and animal rights groups such as the Humane Society of the United States and the People for the Ethical Treatment of Animals (PETA), whose spokesperson said the decline of hunting is "a step in the right direction . . . "
By allowing New Jersey hunters to go afield on Sundays, we will be continuing a larger effort that involves improving access and opportunity for sportsmen living in the state. And let's not forget, the vast majority of hunters take to the field on weekends. By expanding Sunday hunting to firearms, New Jersey will effectively be doubling the value of each hunter's deer license.
The benefits of New Jersey Sunday hunting, however, would not be limited to the sportsmen's community. An economic impact report released by the Sunday Hunting Coalition (a multi-organization group dedicated to improving access and opportunities for all hunters) has found that the addition of Sunday hunting would create an estimated 1,000 new jobs and contribute approximately $107 million in additional economic activity to the state.
In order for this legislation to pass, we need your help. Please call or email the following committee members and tell them that you want to see New Jersey pass this legislation that will expand hunting on Sundays.
Please contact members of the committee and ask them to support A1538.
About NSSF
The National Shooting Sports Foundation is the trade association for the firearms industry. Its mission is to promote, protect and preserve hunting and the shooting sports. Formed in 1961, NSSF has a membership of more than 6,000 manufacturers, distributors, firearms retailers, shooting ranges, sportsmen's organizations and publishers. For more information, log on to www.nssf.org.