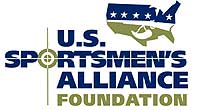 Columbus, OH –-(Ammoland.com)-  While the warm days of spring turkey hunting season, or next fall's big game hunting adventures seem far away, now is the time to start thinking about your future hunts.
You should plan ahead now by learning the fine details on numerous pending hunt application deadlines. Next year's hunting opportunities could depend upon your attention to the calendar.
For example, Michigan has an application period for spring 2013 turkey hunts that opens January 1 and is open until February 1. Details are at: https://www.michigan.gov/dnr/0,1607,7-153-10363_14518-148773–,00.html
Oregon's spring black bear hunting application period will close on February 15, 2013. Details are at: https://www.dfw.state.or.us/resources/hunting/big_game/controlled_hunts/
Tennessee's spring turkey application is already open and remains open into February. More details are at: https://www.tn.gov/twra/
We point these out because some of the deadlines for coveted hunting opportunities have crept forward in recent years, so hunters need to be aware. To find these deadline details, visit the state game department website where you plan to hunt or possibly contact any outfitter that you plan to hunt with in the future. It pays to stay abreast of the deadlines.
About:The U.S. Sportsmen's Alliance is a national association of sportsmen and sportsmen's organizations that protects the rights of hunters, anglers and trappers in the courts, legislatures, at the ballot, in Congress and through public education programs. Visit www.ussportsmen.org.