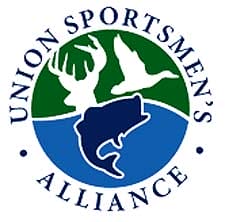 Nashville, TN –-(Ammoland.com)- As part of a Union Sportsmen's Alliance (USA) Boots on the Ground project, nearly 80 union members and their families planted more than 300 native plants and groomed a considerable length of a popular hiking trail at Bolsa Chica Ecological Preserve—one of the last standing wetlands ecosystems in Southern California—on December 1.
Coordinated by Rene Thorn, a Journeyman Member of United Association Local 250, the project brought together volunteers representing the UA, IBEW, IUPAT, Ironworkers, IUEC, IOUE, Roofers, IAMAW and Orange County and LA County Building Trades.
Thorn, who regularly volunteers with her daughter as part of the Bolsa Chica Land Trust's Stewards and Jr. Stewards program, hoped to get 60-100 volunteers to participate in the event to make a positive difference in the community while learning about the importance of the area.
"It doesn't matter if you live in the city or the country; there are tons of conservation projects in your backyard. And whether big or small, they all make a difference," Thorn said. "Not only did union volunteers have a big impact during this Boots on the Ground project, they also used the opportunity to teach their children about conservation and the spirit of volunteering."
In the 1980's, 90% of California's wetlands were lost to development and farming. One of California's most significant coastal wetlands, Bolsa Chica, was purchased by the state in 1997 and is now managed by the CA Department of Fish and Game. There is limited public funding to restore the area to its natural and native state, so the non-profit Bolsa Chica Land Trust relies heavily on private donations and volunteers.
"Our staff and Board were very impressed and thrilled with the skill and positive attitude of the union volunteers and how much they were able to accomplish in a short amount of time," said Bolsa Chica Land Trust Executive Director Kim Kolpin. "They made great strides in widening more than a quarter mile of the Mesa Trail to make it handicap accessible and improved habitat vital to local and migrating wildlife by planting 342 native plants."
The Union Sportsmen's Alliance's Boots on the Ground program brings together union members from around the country, who are willing to volunteer their time and expertise to tackle conservation projects, like the Bolsa Chica Wetlands Trail Maintenance Day, which improve and enhance public access, wildlife habitat and outdoor experiences for communities across America.
For more information or to find out how you can help, contact Tim Bindl at [email protected] or 608-397-1023. To learn more about the Bolsa Chica Land Trust and ways you can get involved, visit www.bolsachicalandtrust.org.
The Union Sportsmen's Alliance (USA) is a union-dedicated outdoor organization whose members hunt, fish, shoot and volunteer their skills for conservation. The USA is uniting the union community to expand and improve hunting and fishing access and wildlife habitat while passing on our national outdoor heritage. For more information, visit www.unionsportsmen.org or www.facebook.com/unionsportsmen.