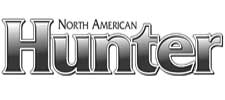 Minnetonka, MN –-(Ammoland.com)- North American Hunter, the premier community for hunters and outdoor enthusiasts, is proud to announce the winner of the 2012 Mentor of the Year Award is Mathew "Herk" Marsh.
The Mentor of the Year is an annual award given to a deserving hunter who has shown his or her dedication to introducing others to the outdoors. Mentors are nominated by North American Hunting Club (NAHC) members and then are ultimately voted upon by the entire NAHC membership group.
Matthew Marsh, known to most as "Herk," is an NAHC Life Member and a NRA Chief Range Officer. He's also a Maryland Hunter Education Instructor and has been volunteering as a hunter education instructor for West Virginia for the past two years. In addition, Herk is a muzzleloader, bowhunting and treestand safety instructor. With Herk, mentoring has also become a family affair: His wife, Jackie, and young son, Josh, are both Maryland hunter education instructors as well, with Josh being a junior instructor.
"We have a time-honored tradition at North American Hunter to give back while recognizing those who give more to our industry," said Gordy Krahn, Editor-in-Chief North American Hunter. "Herk truly epitomizes what it means to be a mentor and what our Mentor of the Year is all about. We congratulate him on this high honor."

"To have been deemed worthy of this nomination by my friend and fellow NAHC Life Member and peer is humbling," said Marsh on his nomination. "Then I was notified that I was selected as one of the Top 5 finalists, which totally blew me away. Like a lot of other mentors across the country, I don't do it for the recognition: I volunteer my time for the young people and new outdoorsmen out there. To win this award is a true honor and a highlight of my life—one I will always treasure. I appreciate it very much and thank all members who voted for me."
Marsh has provided mentoring/instruction for the following groups: Jennings Randolph Lake Handicapped/Challenged Hunts (for physically challenged individuals); the Boy Scouts of America (where Herk and Jackie started out as Cub Scout pack leaders, teaching scouts to shoot bows and pellet guns); and with the Cumberland, Maryland, 4-H Shotgun Shooting program.
The Jennings Randolph Lake Handicapped/Challenged Hunts are for both youth and adults, and they give physically challenged hunters the opportunity to experience a deer hunt. Herk and others help them overcome their disabilities so they can be successful in the hunt and be able to enjoy the experience.
Marsh credits his late grandfather to teaching him everything he knows about hunting, fishing and the outdoors—and especially about ethics and conservation. Herk's been passing on these lessons to his son, nephews, nieces, a younger brother and many of the Maryland, West Virginia and Pennsylvania youngsters that he's worked with through the years.
"I was fortunate enough to have a grandfather who loved being in the outdoors," added Marsh. "He shared his love for these activities with his children and grandchildren. He taught us to appreciate nature's beauty, to protect it, and to share it with others. 'Pap' taught us from an early age to fish, shoot and hunt—to be respectful of the outdoors and the wildlife that's a part of it. It's because of his dedication to us kids that I enjoy working with youth and adults, passing on what he's taught me. It's always a joy to have some youngster approach me and tell me I was one of their instructors when they took their hunter education class, or that I'd helped them with their shooting at one of our local Jr. Hunter Field Days."
As part of winning this honor, Marsh will receive a trip to Las Vegas to attend the Shooting, Hunting, and Outdoor Trade (SHOT) Show, a spring turkey hunt and other prizes from sponsors.
Join the North American Hunting Club FREE for the first 30 days and receive a digital copy of North American Hunter; just log onto HuntingClub.com.
About North American Hunting Club: With 550,000 enthusiastic members, North American Hunting Club—through its official publication, North American Hunter—strives to increase the hunting skills and enjoyment of Club members. The NAHC's mission is to serve as a one-stop source where avid hunters from across North America can satisfy all their hunting needs. The Club also acts as a vehicle through which hunters from all points of the compass can communicate—sharing success stories, photos and videos through the magazine, website and the social network. For more information on the NAHC, visit: HuntingClub.com.